We Help You Buy Direct from Reliable China Manufacturing Companies
There's more to buying direct from China than just the price. Finding a capable, honest China manufacturing company you can trust to ship quality product and keep all proprietary information confidential is critical for success.
How We Help You Buy Direct From China:

We Offer You:
A local American company that is always just a phone call away.
Mike Genung, a sourcing agent with 25 years of experience in international trade
Chinese partners who pre-qualify China manufacturing companies, negotiate prices, and inspect shipments
Our 5-point guarantee that includes a confidentiality clause
Guidance in the product development, manufacturing and import process. We also source products that are already made in China.
A team of American companies to help with engineering, prototyping and package design
The ability to source product our competitors can't
Marketing Services to help you market your product.

Here are examples of the benefits of letting us help you buy direct from China. We've sourced:
A patented metal assembly for 66% less than domestic cost.
Molds and plastic components for a spare parts wholesaler at 70% less than domestic cost.
A plastic educational product from a China manufacturer for $5.00 that was being bought for $27.00 domestically.
A China manufacturer of plastic netting that our competitors could not find.
A sporting goods product at more than 60% below domestic cost.
A metal tubing product at 25% below what our customer was paying his former Chinese supplier.
And, we have helped many companies take a new product from prototype to production, some that are patented.
A Proud History of Helping Companies Buy Direct from China Manufacturers
Since 1991, Global Trade Specialists, Inc. has helped companies of all sizes buy direct from China from quality China manufacturing companies. We got our start sourcing  machined parts of all kinds from China, including cnc machined parts, forged parts, sheet metal parts, and castings, as well as plastic injection molded parts. 
From there we rapidly expanded into sourcing other products from China, including wood items, apparel, and textiles. We are an American company who works with three trading groups in China with immediate access to thousands of China manufacturing companies. Sourcing quality product from reliable factories is our first priority.
Contact us to discuss your project and how we can help you buy direct from China.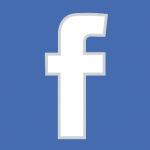 We post news and updates on doing business in China on our Facebook page. Like our Facebook page to stay informed.