Using a CNC Machine Shop in China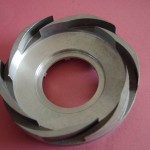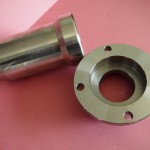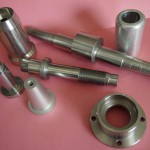 We have been sourcing CNC machined parts from China since the company began in 1991. We got our start, sourcing items used in a CNC machine shop environment, such as micrometers, gage blocks, dial and electronic calipers, granite surface plates, and many other types of precision tools.
We have a strong base of excellent manufacturing companies in China with the following capabilities:
CNC Machining; milling
CNC lathework; turning
Wire EDM
Grinding of all types
In addition to CNC woodworking equipment
Parts machined from materials of all kinds can be sourced, including steel, aluminum, stainless steel, titanium, carbide, copper, brass, various types of plastics, woods, and more.
The quality control of the manufacturing companies we source from is a must; some of the factories we work with are ISO certified. In addition to the inspection processes each CNC machine shop in China employs, our partner companies in China perform their own inspection; your parts will be checked against your prints by multiple parties. We have an independent third party inspection company that can visit the CNC machine shop and inspect your parts before shipment.
The prices we're able to offer make it well worth your time in allowing us to quote your parts.
One of our customers came to us with a part that required a CNC machine shop. They had shopped around in the U.S. and said they'd received prices for well over $2.00 for the product. We went to our suppliers and came back with a price that was 75% below that of domestic cost. The combination of China's low labor rates, today's CNC machinery and equipment, and increasing productivity levels give us the ability to offer you a quality product and competitive rates.
Ready to get started? Contact us now to get a quote?