Should you use a China manufacturer to develop your prototype?
The short answer is: probably not.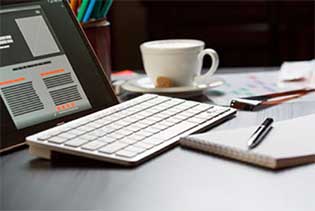 Years ago, we had a customer approach us with a new product idea. He had a concept and a few rough drawings, but needed help with the engineering and prototype phase. We had a factory in China who said they could do the engineering and prototyping, so we gave them his project.
It was a mess.
The factory had difficulty getting the product to work, and progress was horribly slow. A little later we had another customer approach us who needed help with engineering and prototyping and different type of product, with the same results.
Although we have been successfully getting large production runs done in China since 1991, prototyping and engineering is a different situation. When it comes to engineering and prototyping a new product, we've found that it's problematic at best to do new product development in China, for these reasons:
Why Prototype Development in China is Problematic:
They don't have the same resources available in China that we do in the U.S., especially, in small quantities.


Here in the U.S., we have access to almost any kind of part or component that an engineering company might need for product development, and we can buy just one. Large industrial distributors like McMaster Carr or Grainger offer tens of thousands of different parts that might be needed that can be purchased in small quantities.

In China, these resources are still not available, which means if they need a custom part that they may have to do a large production run of parts. This isn't cost effective. Buying the parts from the US and shipping them to China could work, except that the process would be painfully slow and you'd have the additional freight cost of shipping a few parts from the US to China.

Chinese engineers don't have the same expertise that American engineers do. (Which is why the Chinese send their engineering students to U.S. Universities).


The U.S. is on the front lines of manufacturing technology; having this knowledge and expertise is a huge plus when you're engineering a new product, for expediency and finding the best way to design a new product for function, fit, and what will work best for keeping manufacturing costs down.

The creative process of new product development works best by direct communication with an engineer who understands where you're coming from, and who you can talk with over the phone.


This is extremely difficult by email with an engineer from a different business culture who is seven thousands miles away.
The bottom line is that the Chinese are great when it comes to taking manufacturing ready drawings and producing a product in large volume runs, but not engineering and prototyping. For this reason, we have our own engineer who can take your concept for a new product, create prototype ready drawings, and get a prototype made here in the U.S.
How much does it cost to develop a prototype?
While US engineering and prototype companies may charge $100.00 an hour and more, the hourly rate of our engineer is less than 60% of that cost. The final cost will depend on the complexity of the project and how many hours will be required to do a thorough job of designing and creating a prototype for the project.
While our rates are competitive, one of the big benefits of working with our engineering department is speed; prototype ready drawings for some simple products may be ready to go in several weeks, depending on our current backlog.
What types of products does GTS have experience prototyping?
We've engineered a wide variety of products for customers all over the world, including products and parts made from many types of metals, plastics, and wood, as well as electronic products.
How is my intellectual property protected?
We can sign a non-disclosure agreement with you where we agree not to divulge any information of your project to other parties without your expressed written consent. We have our own NDA, or you can submit one that we can sign. We keep all details of your project confidential through the entire process.
How long will it take to get my prototype made?
This will depend on the complexity of the project and how many parts are involved. The process may take weeks or months; we will provide you with a time estimate with our quote.
Once the prototype is complete, can GTS help with cost-effective manufacturing in China?
Absolutely! Once you have finished, prototype-tested, manufacture-ready drawings in hand, we can take your drawings and prototype and get a quote from the best factory in China for your product.
---
We invite you to contact us today to get your questions answered and get a quote drawn up for getting your product engineered, prototyped, and manufactured in China.