Bringing New Products to Life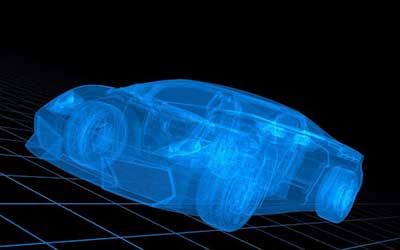 New Product Introduction, or NPI in the product manufacturing world, is the process of bringing a new product to life. They typically a comprehensive plan from the birth of an idea of a product, all the way down to getting it mass produced. Having an NPI plan in place will provide a roadmap to success and keep you from making needless or costly mistakes along the way.
Why Should You Use a New Product Introduction Plan?
There are several benefits to having a clear path on how you are going to introduce your product.
Reduces costs: A proper NPI plan will help you reduce costs by helping you reduce time and resources on unnecessary product development steps.
Saves Time: Following a structured process will help you avoid delays and give you a seamless path from one step to the next. It will also help facilitate an easier transition from product development to product manufacturing.
Discovers Customer Needs: NPI programs will help ensure that your product will meet your customers' expectations and keep them satisfied by working off market research and customer feedback.
Measures Progress: By having a process in place, you will know where you are in the product introduction process at any point rather than taking a more unplanned approach and wondering what the next step is.
How Does the New Product Introduction Process Work?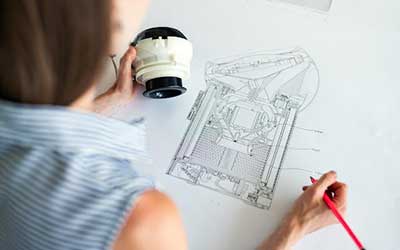 The NPI is a plan with several stages to take your product from the idea concept all the way to the marketplace. The plan can involve several experts including engineers, sourcing agents for manufacturing, customs brokers, and more.
There are 4 steps to the NPI process as seen below.
Define the Product

This step is where it is decided what exactly is trying to be made. Not every detail down to the rivet will be decided here, but there will be a clear understanding of what the product is supposed to achieve, its general details in regards to its form, fit, function, and materials it will be made out of. The feasibility of what parts of the product will be possible or practical will be discussed at this stage.

Develop the idea

The next step is to develop your product. This includes having an engineer make CAD files, which is a 3D model manufacturers will use to produce your product. They will also make 2D Pdfs with details manufacturers will need to know to make your product such as the dimensions, material, and finish.

Prototype

Now that the designs are done, the next step is to test them by making a prototype of your product. Testing your product will allow you to fix any flaws in the design here at this early step, rather than receiving a whole production order of goods that you can't use later.

With a prototype you can conduct market research and get your customer's opinions on the prototype. They may have good ideas that you can implement in the design and it will help get the most out of it.

If there are changes that need to be made to the design, either to fix flaws or to upgrade it, those will be made at this step. Most projects will take a few revisions and a couple rounds of prototyping before the design is completed, so don't panic if it isn't flawless the first time, this is normal for product development.

Manufacturing

Now that you have the design completed the next step is to get the product produced. Overseas manufacturers are a great choice for mass production. Our partners can help with sourcing from qualified manufacturers that will make your product to the level of quality you need.
Experienced with New Product Introduction(NPI)
If you are looking for help with bringing your product to life, our team of experts can help. Our team of experts can take your product at any stage and help you get it to mass production. With over 30+ years of experiences, our team has helped many customers in differing situations.
Contact us now to see if we would be a good fit for your project.