Earlier this year, during a visit to China, I toured a large factory that makes wood products. This factory has large production capacities, and work in a variety of woods, including maple, rosewood, oak, walnut, cherry, and others.They do a lot of work with wood boxes, in addition to other wood products such as wood pens, clocks, trash cans, and much more. They also can do laser engraving.
Here's a picture of one of their workshops: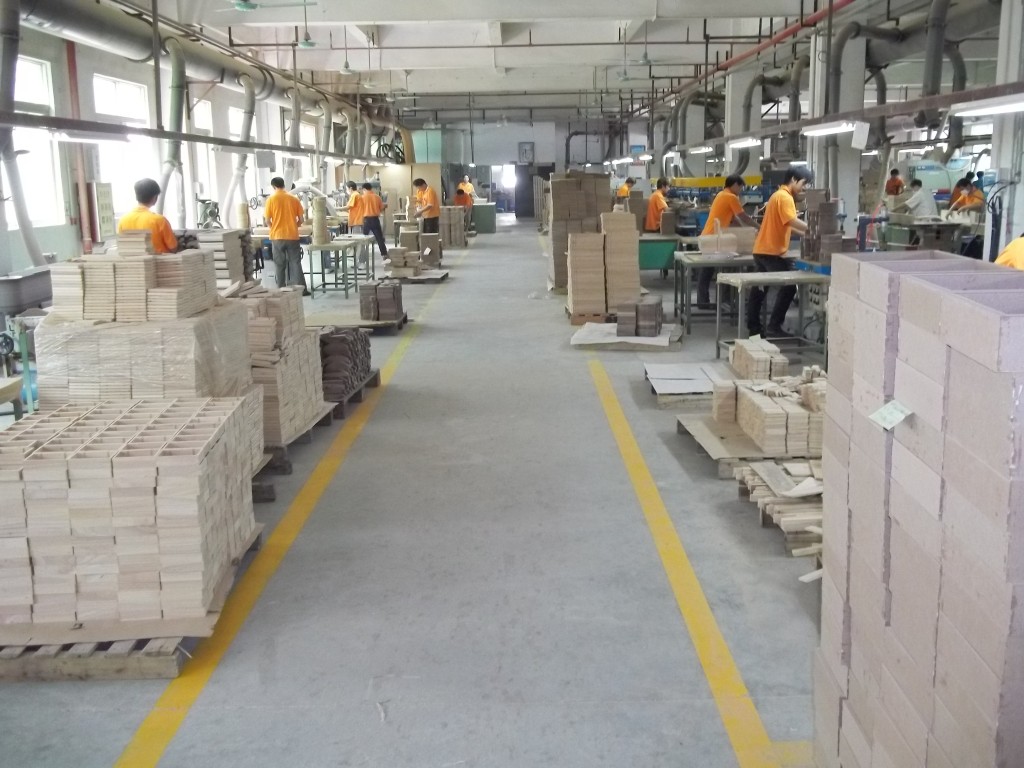 I was so impressed with their quality quality that I asked them to do a run of business card boxes made from rosewood and maple, with the Global Trade Specialists logo lasered on the top. Here are pictures showing how the boxes came out:
I had them translate Global Trade into Chinese and add it below the logo.