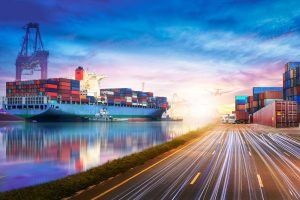 There are many distributors and wholesalers websites that advertise for factories in China. People don't have to look far to find a product to buy from a stock. These companies often make grand promises that they fail to deliver on.
It can be very risky buying from these wholesale websites. They may promise to source you name brand products; in a lot of cases they will use a knockoff version and slap a brand sticker on top of it. It is almost impossible to know what level of quality you will be receiving when purchasing from these websites.
Sure, they may have "factory" reviews and a gold star rating system for their factories, but you don't know if those have any legitimacy. Some of the larger distributor websites have had issues with people setting up fraudulent pages for a factory that doesn't exist and will run away with your money.
Often times they will want you to order in batches, with no refund or replacement policies, which can be very risky when blindly ordering.
You may think that buying wholesale is the cheapest way to buy your products, and you may even find a price that looks promising. But if you can easily find a product you're looking for at a dirt cheap price, your competition can do just the same. That level of ease of access means you have to work that much harder to distinguish your product from your competitors. Generally if it is a hot ticket item, the prices won't be as low as you're hoping.
So what's the solution?
Having your own designs manufactured can solve many of these problems. Your product will be able to distinguish itself from others. Using tested designs means you know that what you're ordering, if made to your specifications, will work properly. For more information on how to develop a product, click here.
We work to find factories that will manufacture our customer's parts to their specifications and quality. We make sure they get a sample produced before production so they will know the level of quality they are getting and will replace parts made outside of their specifications.
If you are interested in getting a quote, contact us here.
Image Copyright : enanuchit