Breaking Down Turnkey Services

The term "Turnkey" has a slightly different definition depending on what industry and field it's being used in. In general, if a company means it offers a turnkey solution, what it implies is they are offering a comprehensive, ready to go product or service. 
For example, in construction, if a contractor builds a "turnkey home" what they are providing is the material and labor required to fully complete the home, including all the materials such as wood, concrete, etc., the transportation of the materials to the site, the labor to construct the house, and installation of all the features of the house such as carpet, tile, flooring, cabinets, and the rest of the interior components. 
What is "Turnkey" Manufacturing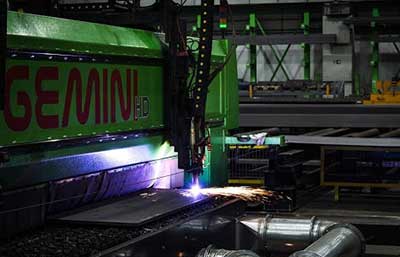 Turnkey Manufacturing is a term used to define a company that can handle ALL aspects of manufacturing and engineering. Manufacturing companies that say they are "turnkey" or offer "turnkey solutions" mean that they can take your product from concept to production. The other option would be to use a contract manufacturer that specializes in only manufacturing. A company or customer that uses a contract manufacturer would need to take complete, finalized designs to have them work on. 
Turnkey Solutions and Sourcing
Many companies are turnkey solutions for engineering and manufacturing. But when you add sourcing and importing into the mix, then it's a little more involved.
There isn't a company in existence that internally has every component of engineering, prototyping, sourcing and manufacturing, shipping, and customs. Sourcing companies may advertise themselves as "turnkey" but will end up having to outsource parts of the process to other companies that will handle services like shipping and customs brokerage.  By its very definition, outsourcing involves using other companies.
The closest a sourcing company can get to turnkey is to have relationships built with reliable companies that can handle whatever a client needs. Already having trusted partners with freight forwarders and customs brokers will save customers time from having to search and vet companies on their own.
A Comprehensive Engineering, Manufacturing & Sourcing Solution
At Global Trade Specialists, we make the sourcing and manufacturing process as seamless as possible. We make sure to use the best options for your products. We have an in-house engineering team that can bring your idea to life and make professional manufacturing files of your product. Then we can take the drawings to our partners in China to get a quote for a prototype. After we get your idea ready for production, we have 3 partner companies in China that will go directly to the factories and provide a quote for you. We have partnered with a customs broker with a nationwide network that can also handle freight forwarding.
If you are looking for help with any part of designing, engineering, or manufacturing your product, give us a call.