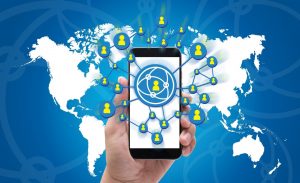 Alibaba is one of the most widely known online marketplaces. It boasts a wide range of sellers and factories that advertise a large variety of products. Not all sellers and factories are equal though, and it is important to vet the seller you are looking at purchasing from.
There are some precautions you can take to avoid being taken advantage of.
1. Don't buy branded products
A branded product is anything with a well-known name or logo on it. Some examples would be Nike shoes or a Batman blanket. In order to sell a branded product, you have to buy a license from the intellectual property holder. Sellers that advertise branded products most likely have not bought these licenses. What can happen if you do buy from one of these suppliers is you receive a shipment of an inferior copy of the product. If you buy a DVD, you may receive a bootleg version of it. Sometimes you may receive nothing at all.
2. Don't work with suppliers that don't provide samples
Some factories and sellers may claim that they only work in bulk orders and won't supply you with a sample. It is important that you see what exactly you will be receiving before you place a large order. I wouldn't buy from a factory that wouldn't let me see what I am getting. Sometimes a seller may provide you with a high quality sample, but the production order may be an entire different level of quality. You can hire an inspection company to look at your shipment and send you a report before it's sent out to make sure the product is satisfactory.
3. Only work with Gold Suppliers
The Gold Supplier Membership is a paid option that suppliers can invest in. Most scammers will look for an easy target and won't want to deal with the hassle of paying for the membership. Choosing Gold members who have been members for more than 3 years will further reduce the risk of being scammed.
Alibaba may be an alternate option for products of which the quality or tolerances may not be critical. But there are still risks in dealing with such an open marketplace. There have been many stories of people who have wired money into personal accounts only to never see the money again, or people who have received products that were not even close to the level of quality promised. Each seller must be carefully vetted and looked at before being selected.
Contact us for advice on how to source your products.
Image Copyright : adiruch