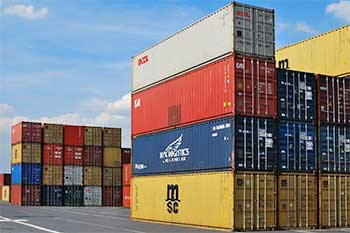 You might have heard some of what china sourcing agents do—negotiate prices with factories, arrange freight, and make sure that deliveries are made on schedule; but that's only part of the responsibilities of what the job entails.
Review projects and factories
Some of what a sourcing agent does is filter which projects a company would best be suited to handle. As much as we'd like to be able to work on everyone's project, the reality is, as it is for every business, that not every project is a good fit. Sometimes clients send incomplete engineer files to quote from. This could lead to the factory having to guess on dimensions, which can have disastrous implications. We try to help clients finalize their designs to ensure the customer will get what he wants.
The same is true of the factories that we choose for our customers' projects. We make sure that they have a history of delivering on time, that they have the production capability to make the parts the client needs and will compensate any shipment of out of tolerance parts. Making sure the factory is a good fit for the client is essential for any sourcing agent.
Communication
Most of what a sourcing agent does requires communicating promptly and efficiently. A good agent will make sure you understand the process and what is going on at the moment. We have to make sure that requests from clients are easy to understand for prospective factories, and the same is true in reverse. When dealing with a foreign culture, we make sure what questions the factory may have for the customer aren't lost in translation. We also negotiate with the factory to get the price the customer wants.
Logistics
Sourcing agents will be involved in the logistical elements of the order. They'll check that the factory makes the shipment on time. The agent should have freight contacts and customs broker contacts if needed. They will make sure that the import documents such as the ISF get sent and filed on time.
Fixing Problems
It's not often, but sometimes, there might be a problem with the shipment. A dimension might be out of tolerance, or it could be running late. Your sourcing agent should work to fix and correct whatever wrong happened quickly and appropriately.
A good sourcing agent will make sourcing from overseas safe, seamless, and easy. If you have more questions about sourcing agents, or if you have a project you'd like to source, contact us here.