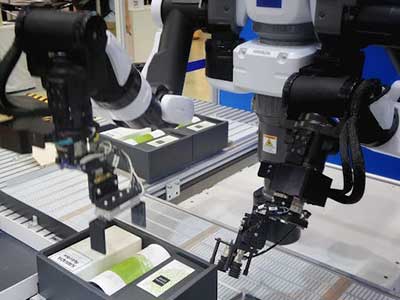 Transferring Manufacturing to Another Factory
If you are looking to have a new manufacturer take on a product you are already having manufactured by a different supplier, you'll want to make sure you have as many ducks in a row as possible. We've helped a number of transitions, from many situations, even those just changing to manufacturing products in China.
Regardless of the reasons for needing a factory transition, we'll go over some tips to make your transfer to a new manufacturer as seamless as possible.
Finalize your Design

Now is a particularly good time to make any changes to your product before swapping to a new company. That way the new manufacturer will be able to seamlessly implement the changes to your design. This way if the factory has to make new tooling it will be to the latest version of the product and you won't have to deal with adjusting or remaking any molds later.

Molds and Tooling

One of the very first questions you should ask when you contact your manufacturer is:

Do you have ownership of the molds and tooling used to make your product?

If you do own any tooling or molds, then you can transfer them to the new factory so they don't have to make all new equipment.

One thing to note is the molds may not be compatible with the new factory's equipment.

Most Chinese molds won't work with an American factory's setup, and vice versa. Sometimes Chinese molds aren't compatible with other factories in China. Still, it is worth a try to have the mold checked to see if it can be used, especially with the cost and time it takes to make some of the more complex molds.

Certifications

Are there any parts of your product that require any special certifications?

Remember, as your moving your product to a new factory you'll need to communicate to your supplier what those are so they can be sure to have those too.

Start Early!

When relocating the manufacturing of a product, its best to give yourself as much lead time as you can. You'll pretty much be starting the manufacturing and sourcing process from scratch, especially if you can't get any molds or tooling transferred.

Even if you can get the molds transferred, you should still have the factory make a set of samples to approve just to be sure your product is still the same quality.
We have helped people transfer their products to new manufacturers we sourced from.
If you're looking for help doing the same? Contact us today!