COVID-19 did a number on the world's economy, and that included sourcing and manufacturing as well. Lockdowns, shutdowns at ports, and factories closing down all were tried to stem the spread of COVID.
Then there was the ship that blocked the Suez Canal for nearly a week, costing roughly 10 billion dollars a day in holdups. It's certainly been an eventful last 5 years for manufacturing, sourcing, and trade.
Let's recap some of the obstacles and check the status of ports for 2023 and beyond.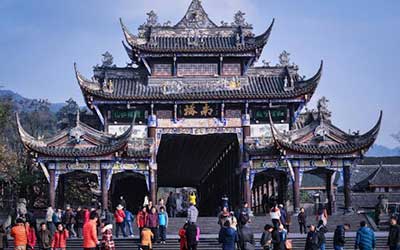 Status of Sourcing in China
China's approach to COVID-19 has been a stringent zero tolerance policy. What this means is they will lock down areas with people infected by COVID-19. People can't go to work, only a single family member can get groceries periodically and people can't leave their homes. The strategy seems to have been effective at stopping the spread of COVID in the past. But a side effect is that has been harmful to their economy since no one can work and it is tough for the people to weather such a strict lockdowns.
The policy resulted in the delay of some manufacturing orders from China until the lockdowns were restricted, as either factories or the ports themselves were locked down.
Because of this, the zero tolerance policy proved to be unsustainable in the long term and China has since loosened their COVID policies. This has helped reduce the delays in manufacturing and shipping and has opened up the economy.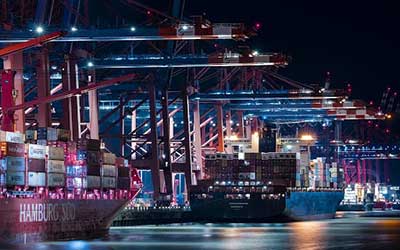 US Port Congestion Update
In early 2022, ports were severely backed up, with ships having to wait at port due to huge backlogs. There were 100 ships stuck off the port of Los Angeles, CA. Now there are almost no ships waiting off the Pacific coast. Some shipments really felt the impact of the severe congestion and were delayed for weeks or in severe cases over a month. Now, the ports are finally clearing up and quickly.
The Chinese New Year holiday which lasts from mid-January through early February is also providing an opportunity for ports to process the ships they have. It looks like over the next month or two the ports in the United States will be back to pre-COVID conditions as far as congestion goes.
With most of the major effects of COVID on the supply chains internationally showing some signs of subsiding, now is a good time to start on any projects you might have. We can help you navigate the hurdles of sourcing and product manufacturing in China. Our partners have experience with shipping and can help find the optimized routes for your products.