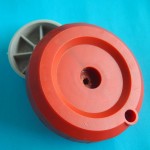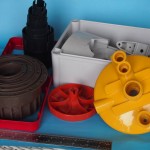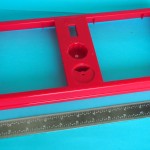 Plastic Parts Manufacturing from China
If you need plastic products, especially those made by injection mold, we can help you by sourcing the plastic parts China produces.
The cost to make an injection mold in North America is often seven to 10 times more than the cost to make a mold to produce plastic parts China products. This alone produces huge savings cost when choosing where to produce your plastic parts. Production time for a new injection mold runs six weeks on average. Most plastic injection molds are made from hardened steel, by CNC machining and/or a combination of machining and wire EDM (electrical discharge machining) processes. We also have the ability to source rubber parts.
We've sourced plastic parts China products from many different materials, including ABS (Acrylonitrile Butadiene Styrene), polycarbonate, acrylic, HDPE (High Density Polyethylene), LDPE, PCV, polystyrene, and more, in addition to glass filled nylon and other nylon variations.
Products made up of a composite of plastic, metal, and/or wood parts are no problem; we can source parts from multiple manufacturers in China and have them assembled and packaged in one location.
We've sourced plastic parts from China for industrial as well as consumer use; toys, tools, home products, spare parts for machinery, and more are no problem. We've also supplied plastic parts that are used in the medical industry from custom materials. Chinese manufacturers often have access to exotic plastic materials from a distributor in China. If not, they can source the material from a regional supplier.
Most plastic parts from China are 70-80% below the cost of domestic suppliers. Our partner company in China will inspect your order once it's completed for an additional measure of quality control.
All we need is your prints, which should show all material requirements, dimensions, and tolerances, and/or a sample to get a quote.
Contact us now to get started.