You may remember the movie Avatar by James Cameron since it is one of the top grossing films in history. What you may not know, is that James actually took inspiration from a national park in China for the floating islands seen in the movie.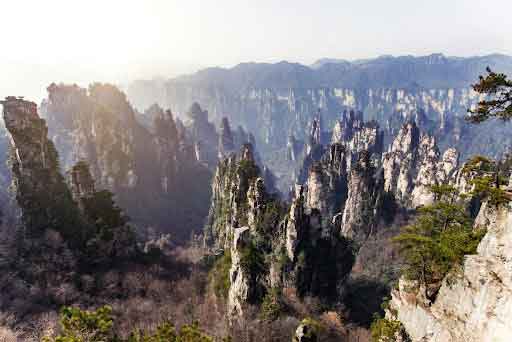 China's Zhangjiajie National Forest Park
The Zhangjiajie National Park was recognized in 1982 as China's first national forest park. Now it's a UNESCO (United Nations Educational, Scientific and Cultural Organization) geo park.
The park contains majestic pillar like formations that have been formed through many years of physical erosion. Much of the weathering comes from the result of expanding ice in the winter and plants that grow on them as a result. The weather is moist year round, allowing for foliage to grow. The result makes the park extremely beautiful, with several trails to walk through.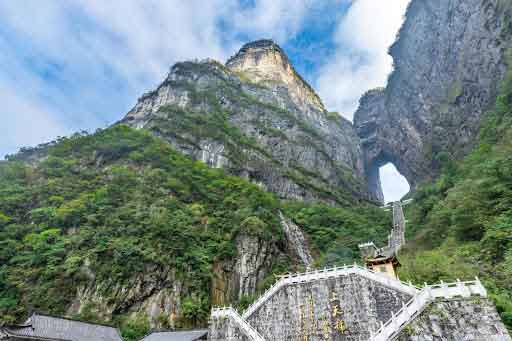 One of the parks 3500 ft tall pillars is officially named the Avatar Hallelujah Mountain in honor of the movie that took heavy inspiration from it.
The world's tallest outdoor lift, the Bailong elevator, is also in the park. The Bailong Elevator translates to "Hundred Dragons Sky Lift". It transports visitors 1,070 feet high. It is impressively composed of three separate glass elevators, each of which can carry up to 50 people at a time.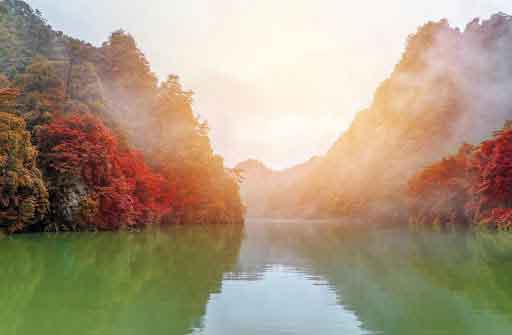 There are also three gondola systems to help tourists get a view of difficult or unreachable terrain, and a monorail visitors can use to take up to the Ten-Mile Gallery, a picturesque road with several scenic viewpoints.
If you ever have a chance to visit China, the Zhangjiajie National Forest Park should be on your list of places to visit.