Reference Points
By Mike Genung
We have partner companies in Qingdao, Ningbo, and Shenzhen who source products for us. Often, when I mention these cities to a customer, I understand that they don't have a point of reference for these cities; I'll provide one in this month's newsletter.
Most of China's industry is located along the eastern seaboard, which makes sense for a country that does a lot of exporting; the closer you are to coast the lower your freight costs. The cost to truck a shipment across China can be the same as the cost to transport one by sea to the U.S., so it makes sense to be close to a major sea port. Beijing, the country's capital, is about 400 miles Northwest of Qingdao, which is where our northernmost partner company is located.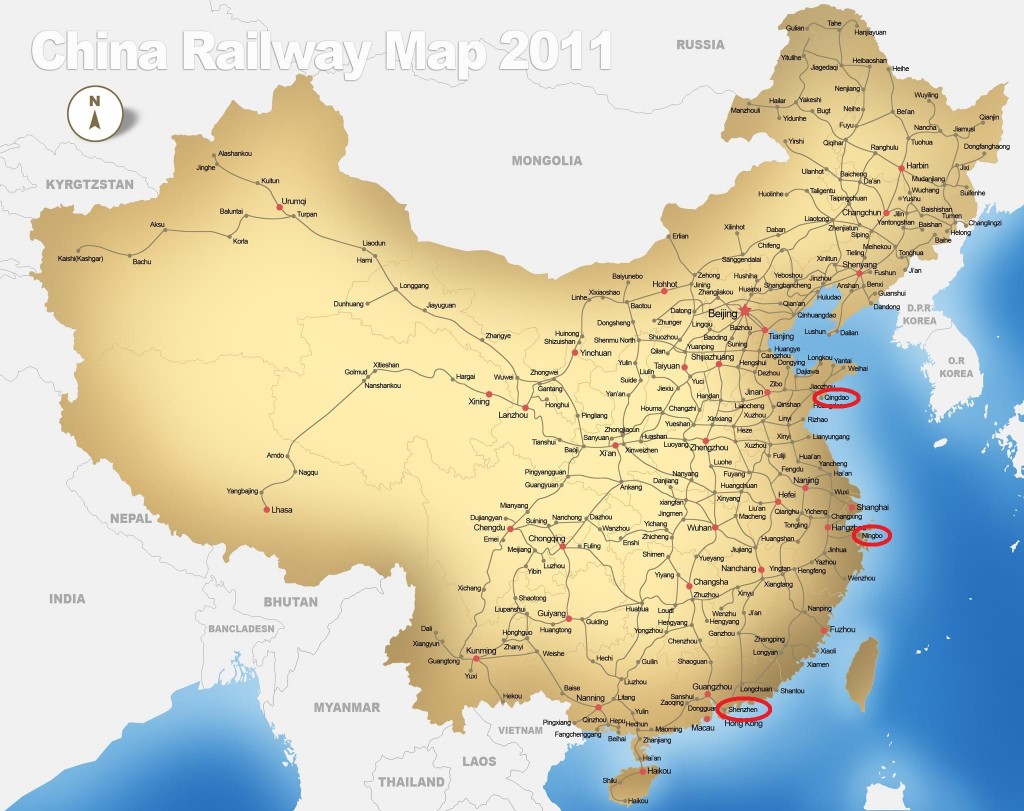 Qingdao is located on what could be called the Northeast coast of China. It is a city of 8 million, and is an excellent launching point for sourcing product from factories in the surrounding regions. We've sourced machined parts, castings and forgings, plastic products, clothing and textile items, farming products, and more through our Qingdao partner. Qingdao is well known as the base for Qingdao (aka Tsingtao) beer, China's second largest brewery that was originally founded in the early 1900s by a German group.
Here's a picture of the sea, as taken through our Qingdao partner company's high rise office. Being a coastal city, Qingdao gets a lot of fog, much as Seattle does.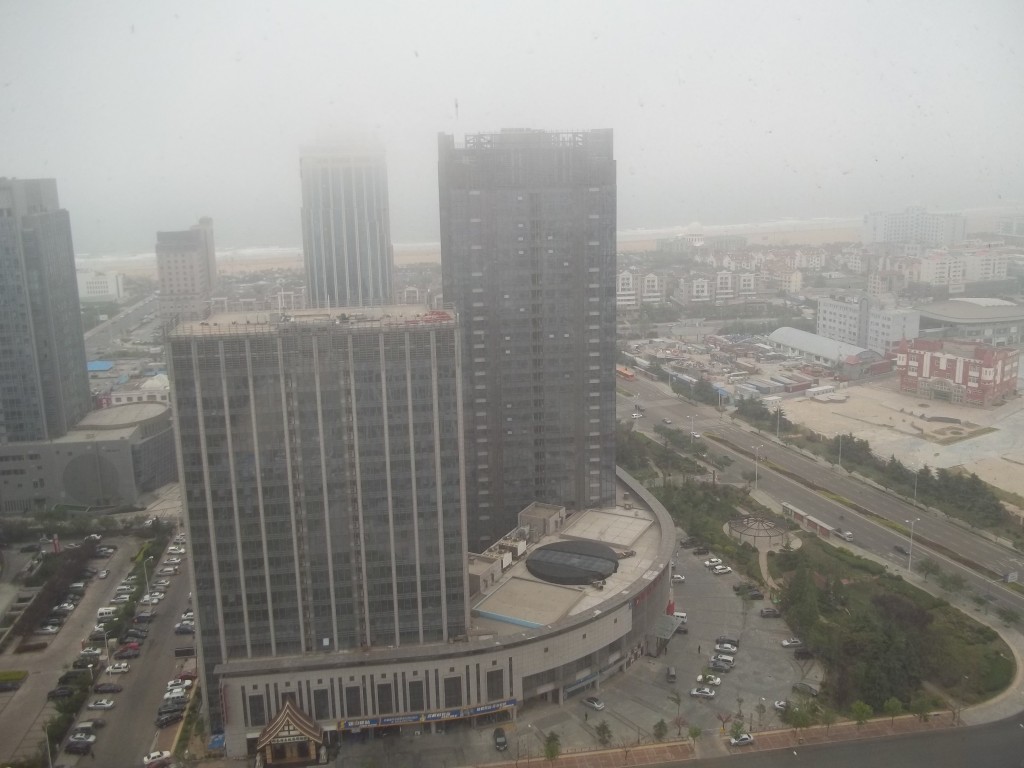 Ningbo is about 130 miles from Shanghai, and has a population of around 6 million. There are many tool and die and mold shops located in Ningbo, along with machine shops and manufacturing companies of other types of products. We've sourced a lot of metal parts from Ningbo.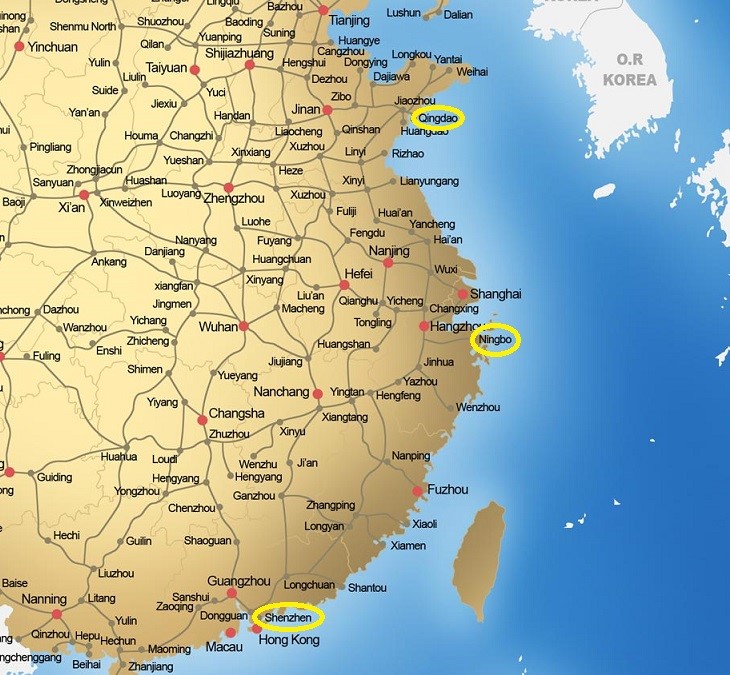 Here's a shot of the streets of Ningbo, near one of the hotels I stayed at.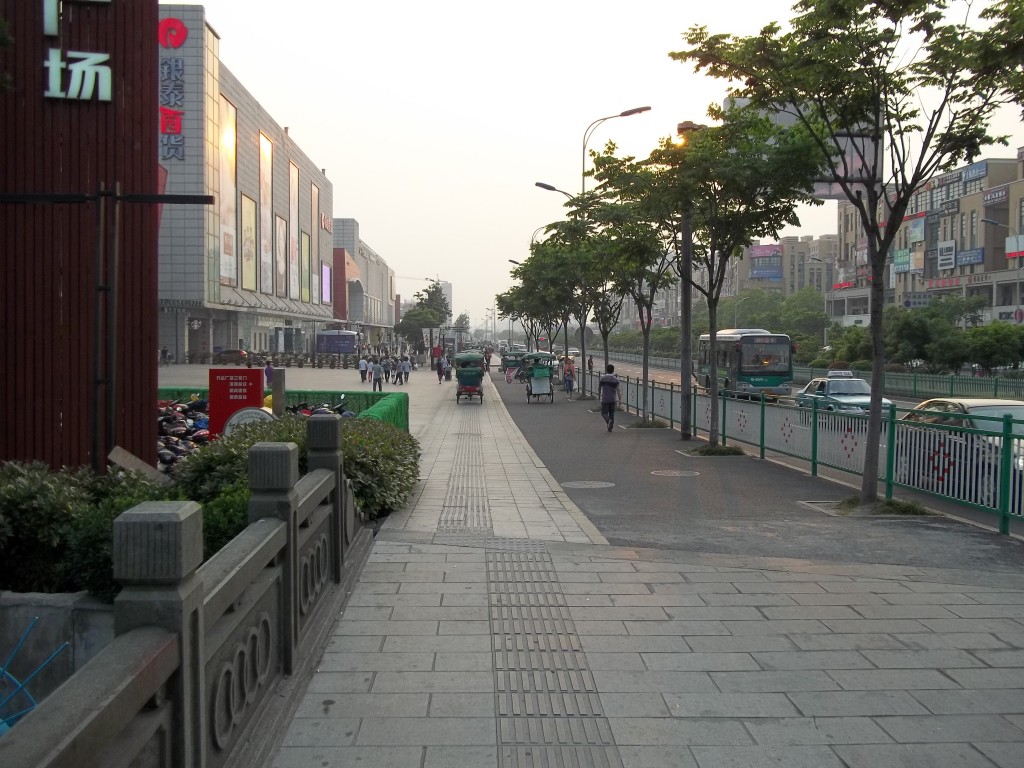 Then there's Shenzhen. This metropolis of 10 million plus is the silicon valley of China. Foxconn, who manufacturers the iphone, ipad, HP and Dell's computers, and more, is located here. So are many manufacturing companies of every type of product, including metal, wood, plastic products, and clothing and textiles. Shenzhen is a ferry ride away from Hong Kong.
Here's a picture of one room in one building from a large factory that produces wood products in Shenzhen: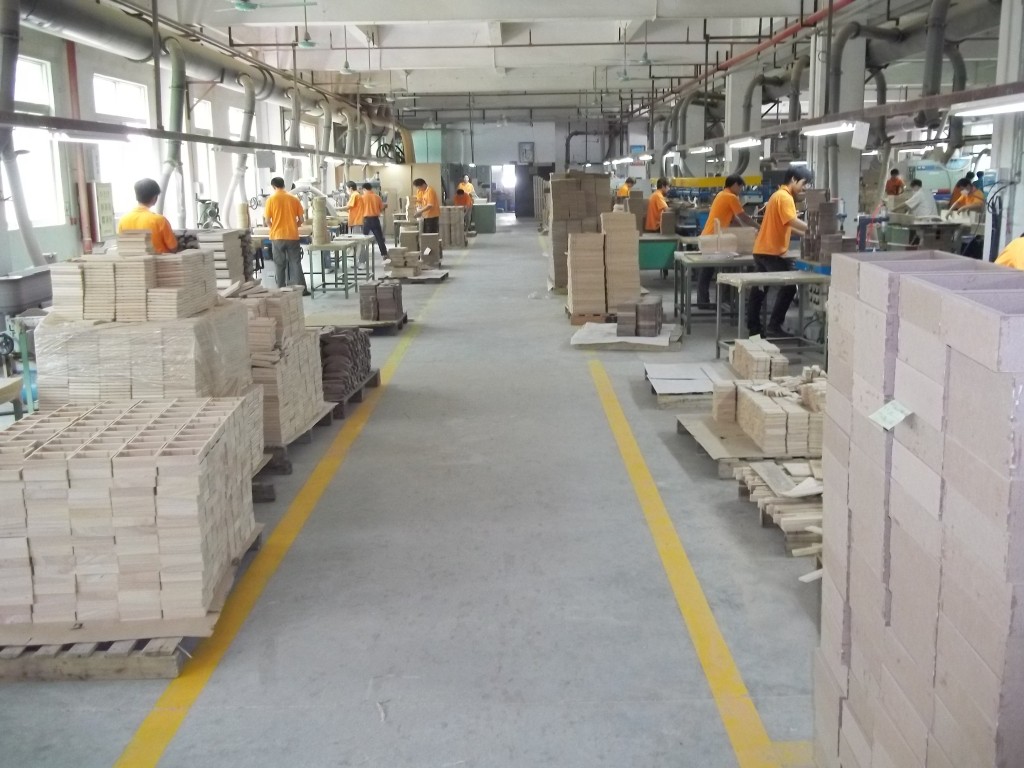 Our three strategically located partner companies in China give us access to a just about any product that is being made or could be made there.
The Chinese New Year is Finally Over… For the Most Part  
While some Chinese factories started coming back to work on February 10, many didn't come back online until this past Monday. Now comes the wait for their workers to return from the Great Migration. Millions of Chinese workers travel to their home cities in the center of country for the holiday, and many wait until a week or two after the holiday ends before they return. Everyone should be back to full production mode in the next week or so. Wouldn't it be great to have a long national holiday like that?
The U.S., by the way, isn't the only one getting hit by snow recently. Here's a shot of Qingdao on February 6: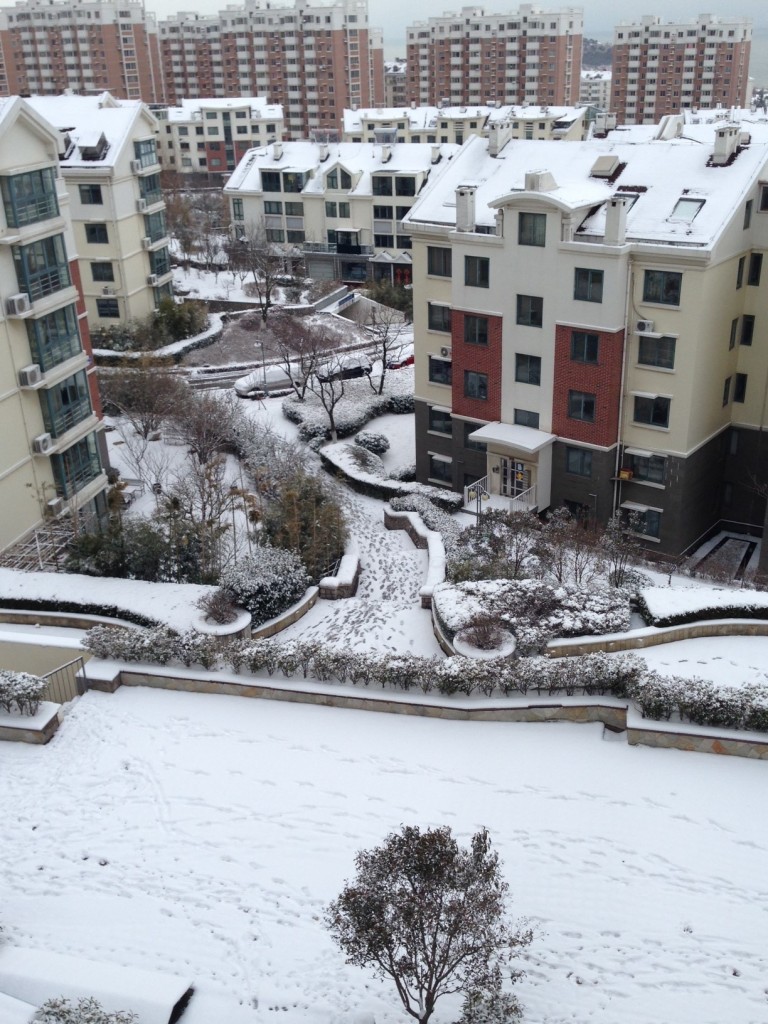 The Exchange Rate
The dollar continues its steady slide against the Yuan:
Yuan to the dollar, as of today: 6.07 to 1
Rate when the Yuan was depegged from the dollar on June 19, 2010:  6.82 to 1
Change: .75 (10.9%)
Quick Links:
Global Trade Home Page
Importing from China
Products We Source
Read testimonials from some of our customers.
New Product Development
Newsletter archives
FAQs
Email us for a free quote.

Previous Newsletters:
January 2014: If You Don't Know Who You're Dealing With…
December 2013: Images from Last Month's Trip to China
November: Time to Plan Ahead for the Chinese New Year
October: China and the U.S. are Shut Down
September: When Life Interrupts Business
August: Video: Who We Are
July: What You Need to Know about the ISF Penalty
June: Tiananmen Square and Freedom
May: Our Most Critical Asset
April: Contrasts Between East and West
March: The Titanic; Made in China
All material copyright 2014 Global Trade Specialists, Inc.
This newsletter may be reprinted as long as the copyrights and a link to the Global Trade home page (www.mgtrading.com) are shown at the end of the article.