In this issue:
* Our New Office in Europe
* Trump, 45% Duty Rates, and Cards
* Tiananmen Square, 1993
* The Exchange Rate
Our New Office in Europe
By Mike Genung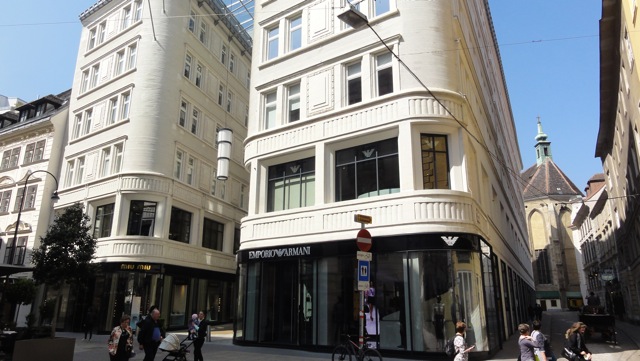 Over the years we've received many inquiries from Europe. With the exception of the U.K. (we've sourced products from China for U.K. customers) we haven't done much with the inquiries that have come from European countries such as Germany, France, Italy, Spain, or Austria, among others. The time difference makes it a little harder for us to respond as quickly as we like, and then there are the differences in culture and language.
Until now.
We just set up a sales office in Vienna, Austria. From this semi-central location, we'll be able to source product from manufacturing companies in China for companies in the European Union, as well as the U.K.
Allow me introduce you to the sales manager for our European operation. Thomas Neumann is an entrepreneur; he has owned two businesses in Vienna and has years of experience in international trade. Thomas speaks fluent German and English, and has lived in Vienna with his family for more than 30 years.
Thomas will work with those of you who are in the U.K. and Europe. He is available by phone as well as email and will be able to respond quickly to any inquiries.
Thomas will work with those of you who are in the U.K. and Europe. He is available by phone as well as email and will be able to respond quickly to any inquiries.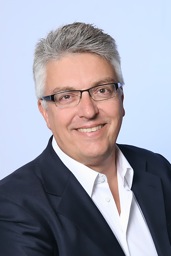 Here is the new office location:
Global Trade Specialists, Inc., Europe Division
Tuchlauben 7a
1010 Vienna
Vienna, Austria
(0043) (0) 699 19220886
To those who are in Europe and the U.K., let us hear from you!
Trump, 45% Duty Rates, and Cards
Donald Trump has gone on the record saying that he if becomes president he'll inflict across the board 45% Customs duty rates on all imports from China and Mexico. Last week Trump said in an interview that "we hold all the cards when it comes to negotiating a deal with China."
Well,,, not really. China is Apple's biggest market for iphone sales in the world, with access to 800 million phone subscribers through an agreement with China Mobile. General Motors sold more than 3.6 million cars in China last year. Ford recently completed a five billion dollar expansion project in China to increase production, and sold 1.1 million cars there in 2015. Both Auto companies export American made parts to China.
Then there's the 1.2 trillion worth of U.S. debt that China holds, worth about 7% of U.S. GDP.
If Trump gets in, I can't imagine his advisors won't tell him that you can't walk up to your largest banker and your biggest customer, slap them in the face, and demand that they bow to your wishes. Both economies are woven tightly together; the Chinese aren't dumb and they know they have some cards to play, along with leverage of their own. It wouldn't take more than a phone call from Xi Jinping to China Mobil, telling them to revoke Apple's agreement providing access to those 800 million subscribers, and Tim Cook would be on a plane to the White House screaming for them to back off.
This isn't to say that China's import duties aren't too high. They are, and it wouldn't hurt if someone squeezed them on this. But if Trump thinks he's going to steamroll the Chinese with the threat of across the board 45% duties while they sit by passively and take it, he's wrong.
Tiananmen Square, 1993
This is a shot of Tiananmen Square I took in 1993. I was there in July, and it was scorching hot with high humidity: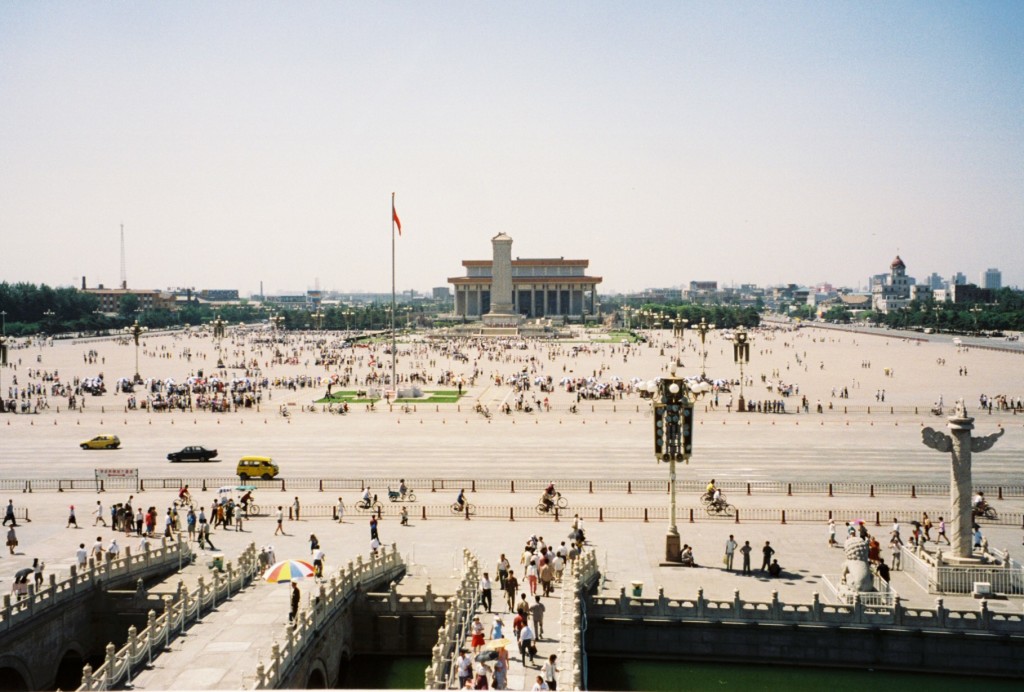 Mao Zedong's Mausoleum: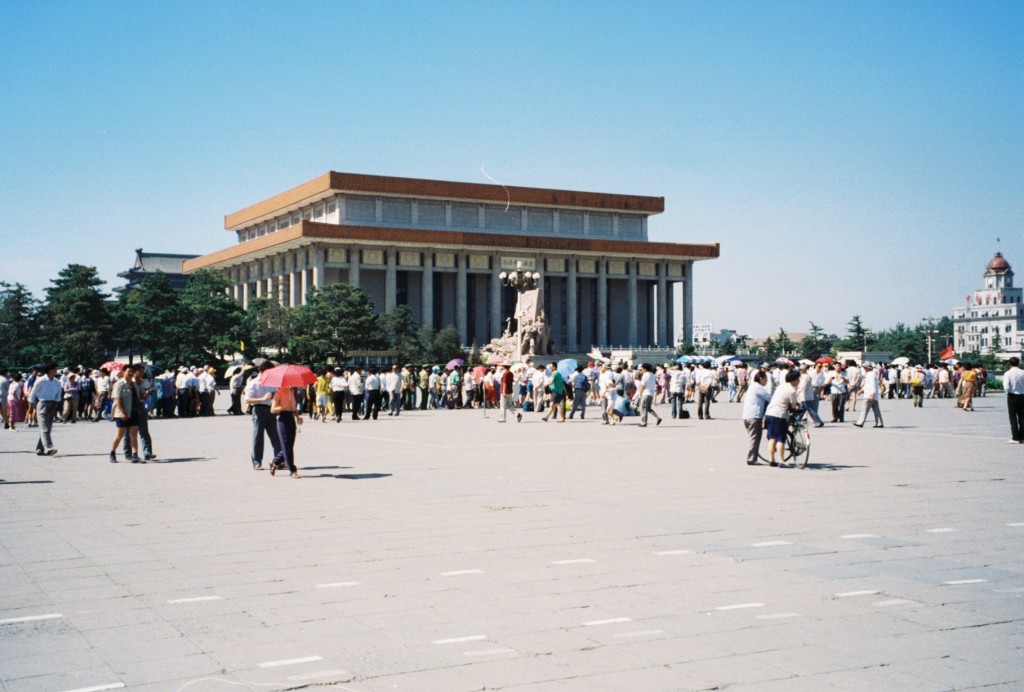 The Exchange Rate
Yuan to the dollar, as of today: 6.47 to 1
Rate when the Yuan was depegged from the dollar on June 19, 2010:  6.82 to 1
Change: 5.1%
Quick Links:
Global Trade Home Page
Importing from China
Products We Source
Read testimonials from some of our customers.
Marketing Services
New Product Development
Newsletter archives
FAQs
Email us for a free quote.

Previous Newsletters:
February 2016: Are They Crazy?
December 2015: Our New Marketing Program
October 2015: Pictures from Last Month's Trip to China
August 2015: Marketing Tips and More
July 2015: Planning for Christmas Inventory
May 2015: Volatility, Opportunity, and What Not to Do
April 2015:  The Worldwide Release of Our New Video