In this issue:
* The Worldwide Release of Our New Video
* The Law of the Rubber Band
* Overheard in China
* The Exchange Rate
* Want a Quote?
New Video on Sourcing from China
By Mike Genung
Today is the worldwide release of our new video about sourcing product from China. We are releasing it ahead of the new Avengers movie that comes out May 1 to steal their thunder.
Okay, so comparing our video to a Hollywood movie with a multi-hundred million dollar budget is like comparing a flea to Mount Everest. A little playful grandiosity never hurt anyone as long as one does not buy into it. Anyway, here it is… please let me know what you think. We've actually been getting good feedback; it's now on the home page of the website.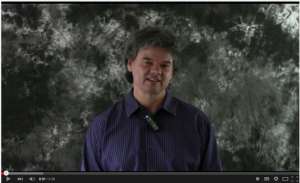 The Law of the Rubber Band
Janna Hoiberg is a business coach who is also a friend of mine who lives here in Colorado Springs. Recently she posted the following article in one of her newsletters, and she's graciously allowed me to repost it for you.
Enjoy:
The Law of the Rubber Band
by Janna Hoiberg
The only time a rubber band is worth anything is when it has tension. The value is in the stretch. Yet if we lose the tension of growth, we lose. No great discovery of life was ever found by a satisfied person. Be grateful for the tension in your life; it shows you are alive. Where do you want to be? What tension are you creating to help you be there?  What is the next level you are striving for?
I lived in Massachusetts for 30 years. The last few years we lived there were all about determining where we would get to live. We were making a choice to move, to get out of our comfort zone. We spent time researching, learning, visiting and making a decision, and then decided on Colorado Springs. It was fun, it was challenging, and… it was scary. We were leaving the place we had called home for a long time and going to a place where we knew no one, had never lived, and with an unknown job situation. We did it, survived, loved it and have always been thankful we made the change.
The challenge really came after the move; there was a time of restlessness – especially for me. What was the new challenge, what was next on the horizon? I needed a new tension. My rubber band had gone slack. I wasn't growing, stretching and pursing a new goal. That had to change – which it did, when I started my own business.
What I learned was to never complete your current stretch without choosing the next one; the next challenge that will cause more growth. When there is no tension you're six feet under the ground – and I'm not ready for that!

Top Search Queries in China
On Baidu, China's largest search engine, for the week ending February 8:
#1: "Depreciation of Yuan
The value of China's currency had dropped 2.4% against the dollar since November 2014.
#2: "PSP Copycat"
A portable Playstation PSP knockoff that was bundled with 888,888 games (that's not a typo), and sold for $10.00. It was dubbed "the most powerful PSP copycat."
#3: "Chinese New Year Gala"
Program listings for CCTV's Chinese New Year entertainment.
#4: "Worst Air Cities"
The list of the country's ten worst polluted cities, published by the Ministry of Environmental Protection. Beijing, incredibly, did not make the list.
Source: News China
The Exchange Rate
Yuan to the dollar, as of today: 6.21 to 1
Rate when the Yuan was depegged from the dollar on June 19, 2010:  6.82 to 1
Change: .61 (8.9%)
Want a Quote to Source Product from China or Taiwan?
There's no charge for us to quote your project. We need the following to get started:
* Engineer's drawings with all dimensions, tolerances, and material requirements, and/or a sample to send. Sometimes pictures with all major specifications will work, if it's a simple product. We can refer you to a company that can do engineering and prototyping if you need these services.
* Purchase quantities. Our suggested minimum purchase value is $10,000.00. The actual minimum will depend on the factory.
* The major city you are nearest to, so we can include the freight with the prices.
* Details on how you want your product packaged, i.e. individually or in bulk, plain cardboard box or with color labels, blister pack, etc.
Quick Links:
Global Trade Home Page
Importing from China
Products We Source
Read testimonials from some of our customers.
New Product Development
Newsletter archives
FAQs
Email us for a free quote. 
Previous Newsletters:
February 2014: Finally, an Agreement at the West Coast Ports
January 2014: We are Now Sourcing from Taiwan
December 2014: New – Hardwood Cell Phone Cases
October 2014: Pictures and Comments from IMTS
August 2014: Visit Us at IMTS 2014
July 2014: The Importance of a Good Customs Broker
June 2014: The Chinese Disappearing Act

All material copyright 2015 Global Trade Specialists, Inc.
This newsletter may be reprinted as long as the copyrights and a link to the Global Trade home page (www.mgtrading.com) are shown at the end of the article.