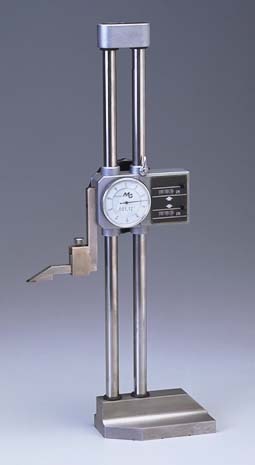 Twin column height gage with rigid, chrome plated beams.
Digital counter can be zeroed out at any height.
Digital counter has 2 displays which separately provide upward and downward movements.
.001 reading, .100 revolution.
Base bottom is hardened and ground.
Large feed wheel enables coarse and fine vertical movements.
Carbide tipped scriber.
Available in 12", 18" and 24" heights.