Standard mag bases have 50 kilos (110 lbs.) of pull.
Mag bases with 180 pounds of pull are also available.
Base dimensions: 2-3/8" x 2-1/8".
Steel clamps.
Fine wrinkle, enamel finish.
On/off switch, v-groove base.
Chrome plated rods and columns.
Available with or without fine adjustment.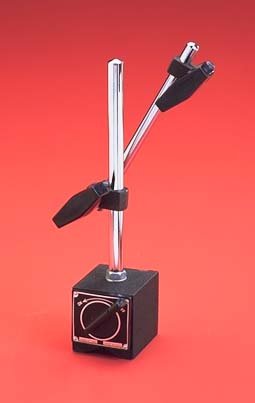 We can help you import this and many other items direct from China. Ready to get started? Contact us now .