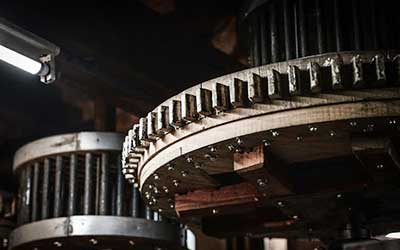 Demystifying Chinese Factories: Separating Fact from Fiction
Manufacturing in China has been a hot topic of conversation for years. They have played a pivotal role in the global supply chain, providing goods for many countries worldwide. Despite this, there are several misconceptions about Chinese factories.
We will explore some of these misconceptions and our experience with sourcing from China.
Chinese Factories are Sweatshops

One of the most common misconceptions about Chinese factories is that they are sweatshops where workers are forced to work long hours in terrible conditions for low wages. While it is true that some Chinese factories have been accused of mistreating workers, the majority of factories in China work within the law. The Chinese government has established labor laws to protect workers, and the labor standards in many Chinese factories are quickly rising to that of their western counterparts. Global Trade Specialists does not source from factories that exploit or violate labor laws.

Chinese Factories Produce Low-Quality Products

Another misconception about Chinese factories is that they produce low-quality products. This is not true. Many of the products produced in Chinese factories are of high quality and meet international standards and compliance. In fact, several of the world's most prominent brands source their products from Chinese factories. Chinese factories have invested heavily in modern manufacturing equipment and technology, which has enabled them to produce high-quality products.

Chinese Factories are Environmentally Unfriendly

One of the first things that may come to mind when talking about Chinese factories is that they are environmentally unfriendly. While it is true that historically China has caused environmental problems, the Chinese government has taken steps to address this issue. The Chinese government has implemented strict environmental regulations, and many factories have invested in environmentally friendly technology. They have made great progress in taking steps to become greener, but they still have a way to go.

Chinese Factories are Extremely Inexpensive

Some people think that Chinese factories are still as cheap as they were to source from back in the 80's and 90's. While it is true that labor costs in China are lower than in many other countries, the cost of manufacturing in China has increased in recent years. This is due to rising labor costs, stricter environmental regulations, and other factors such as global inflation and the pandemic. In our experience, China is still the most cost effective country to source from because of their massive manufacturing infrastructure and their ability to quickly mass produce parts at competitive pricing.
---
While some of these misconceptions may have been true in the past, the reality is that Chinese factories have made significant progress in recent years. Chinese factories will be an integral part of the global supply chain in the years to come.