Upgrading Manufacturing to Mass Production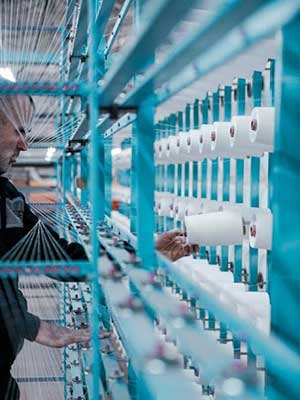 Bringing a new product to market is an adventurous journey that will take several steps. From finalization of the design of the product, prototyping and production, you'll have several stages you need to get through before you can start selling your product. We'll be going over how a carefully crafted prototype evolves into a fully scalable and market-ready product, and how to avoid some of the more commonly made mistakes.
Thorough Design Review

Before embarking on the mass production journey, it is crucial to conduct a thorough final design review of the existing product. This means doing a comprehensive assessment of prototypes to identify potential design flaws, manufacturing bottlenecks such features that may be possible to prototype but not mass produce, and cost optimization opportunities. Working closely with engineers can help iron out any design-related issues before they snowball into larger problems during mass production.

Supplier Sourcing

Unless you are planning on building your own plant and mass producing your part yourself, you're likely going to need to use a contract manufacturer to produce your part.

Selecting the right suppliers is a pivotal step in the mass production process. Businesses must identify reliable and reputable suppliers for their products to help maximize the chances of success. Establishing strong partnerships with suppliers. Ideally, your relationship with your supplier will be a long term one.

Our overseas suppliers have helped our customers save anywhere from 50-70% on the cost it would take to domestically manufacture their parts.

Tooling and Equipment Setup

Mass production often requires specialized tooling, machinery, and equipment. 3D printers can make a prototype rather quickly, but in order to make a quality mass produced product molds and other tooling are often needed. Setting up these production tools accurately is paramount to achieving consistent product quality and minimizing defects. The time it takes to make these tools will often extend the time it takes to produce your product, especially on first time orders, so keep this in mind with your scheduling.

Quality Control

Sometimes depending on the nature of your product, it must be certified and compliant with certain government regulations. It's always a good idea to confirm that quality control measures are in place. We ensure the quality of our products through our replacement policy that all parts made outside of tolerance are replaced./p>

Inventory Management

As you are now moving into mass production, you will need to have a system in place to make sure you know exactly how many of each part you have. Eventually, you'll be able to see trends in your inventory and know when you'll need to reorder your product. You can use point of sale systems such as Square to help you track your inventory.
---
Process for Efficient & Successful Product Manufacturing Transition
Moving an existing product into mass production is a transformative phase that requires careful planning, collaboration, and commitment. If you follow the process given it will help you on your way to success. At Global Trade Specialists, we pride ourselves on helping our customers' source from China safely, securely, and cost effectively. We make the transition from moving a new product into mass production as seamless as possible.