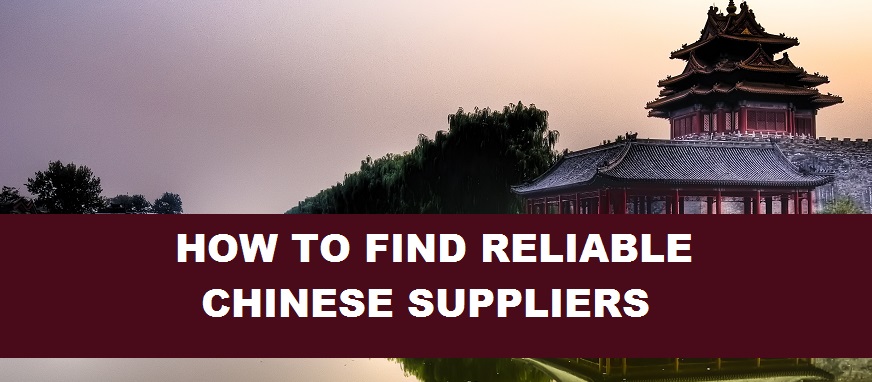 At Global Trade Specialists, we believe that there are three factors that should be taken into account by anyone looking to have products made in China: quality, price, and delivery time. In order for your business to succeed, you must find a manufacturer that can produce quality goods at the right price. The manufacturer must also meet your delivery time requirements.
It is also critical that you trust your Chinese supplier. Our clients often ask us how to find reliable Chinese suppliers. There are three ways to find Chinese suppliers. This post will discuss these methods of finding a Chinese supplier, as well as the advantages and disadvantages of each. It will then explain how Global Trade Specialists can help you find a reliable Chinese supplier.

1. Search for Chinese suppliers on your own from afar
One way to find a Chinese supplier is to search on your own from the United States. There are some websites that can help you do this. The benefit of searching for a Chinese supplier on your own is that you are in control of your search and don't have to deal with a middleman. But there are many downsides to this method. If you don't speak Mandarin or Cantonese, it can be very difficult to communicate with Chinese suppliers. If you are looking to source a complex product, it can be hard to trust your supplier without seeing their facilities firsthand.
Time and again we've received calls from people who were burned as a result of attempting to buy from an unknown supplier. Unless you're very confident in your connections, we recommend that you speak with a professional China sourcing agent before committing to an agreement with a supplier.

2. Search for Chinese suppliers on your own, then visit them in China
If you plan to conduct a search for a Chinese supplier on your own, you could decide to visit potential suppliers before signing a contract. Once again, the benefit to conducting a search on your own is that you are in control and won't have to deal with a middleman. You will be able to see the manufacturer's facilities firsthand, which is one way to ensure that you will receive quality product.
However, traveling to China can be very costly and time-consuming. Furthermore, the Chinese business culture is nothing like that of the culture in the U.S., which makes it all the more difficult for someone with minimal experience with the Chinese to make the right choices.
Another potential problem is securing quality control of the shipment once it's made. At Global Trade Specialists we have boots on the ground which allows us to watch out for our customer's interests every step of the way. We also have connections with Chinese people who are able to negotiate with Chinese factories. This makes a huge difference because they know exactly what to look for.

3. Work with an intermediary, such as a sourcing agent, to help conduct the search
The final way to find a reliable Chinese supplier is to work with an intermediary. An intermediary, such as a sourcing agent, likely has existing relationships with reliable manufacturers. Another benefit to working with an intermediary is that you can save time. An intermediary can negotiate with manufacturers or even visit their facilities on your behalf. An intermediary may be able to communicate directly with manufacturers in Mandarin or Cantonese and translate important documents for you. Moreover, working with an intermediary in the United States can eliminate the hassle of trying to communicate across time zones.

Global Trade Specialists: A Trustworthy Sourcing Agent
Global Trade Specialists is an experienced China sourcing agent. We help our clients find reliable Chinese suppliers based on decades of experience. We can help ensure that you will find the right supplier to meet your needs, keeping in mind the key principles of price, quality, and delivery time.
To learn more about our company's history, click here.
---
Image credit
Flickr user Francisco Diez