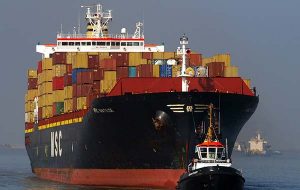 Design, Production & Delivery Times
The manufacturing of any product for the first time can be broken down into 3 steps; product development, manufacturing production, and delivery time. Every project is different and will take a varying amount of time; however, there is a general range that most products fall into.
Product Development

The first step to manufacturing any new product for the first time is to develop it. To do this, you need to get your idea designed and prototyped by an engineer. Sometimes it may take more than one round of prototyping to iron out any kinks or flaws in the design. The level of complexity of the product will affect how long it takes to complete development. A unique hammer probably won't take as long to design and prototype as a high end speaker. Each project varies, but a typical timeframe for the development process can range from 6 weeks to 8 months.

Manufacturing Production

After the product has been fully developed it is ready to be produced. The manufacturers we work with will make a sample for approval before starting a production order for a first time product. If the first sample wasn't made to spec, another corrected sample will be made and sent to be approved. After the sample has been accepted production can begin. The sample process can take anywhere from 15 to 60 days, this is also affected by how complex the project is to produce. The average production time for manufacturing is about 30 to 60 days.

Delivery Time

All shipments sent from China are made by air or sea. Shipping by air from China will generally take 1 to 2 weeks, depending on the chosen shipping rate. Sea freight will take on average 4-6 weeks to arrive.
Planning for the Unexpected
As with most things in life, it is always good to plan for unexpected events. Circumstances such as raw material supplier delivery times, the possibility that the factory might need additional time to fine tune its manufacturing processes, holidays in China, and other unforeseen events could affect the time as well.
Overall Product Timeline Start to Finish
The overall process when starting from scratch can take about 10-12 months. The time it takes to manufacture a product including sample production and sea freight can be about 3-5 months on average. This is largely influenced by the complexity and scope of the project.
Contact us to see if we can help you with a project you're working on.