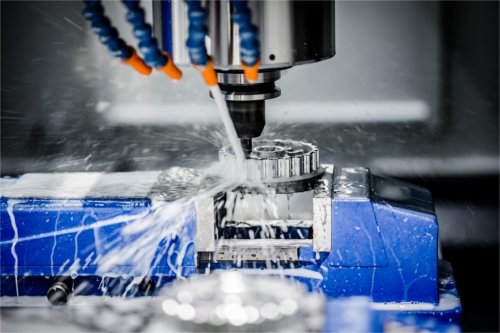 Many American companies want to get their products made in China. According to World Trade Organization (WTO) data, the United States imports nearly $500 billion per year worth of Chinese-produced goods, far more than from any other country.
However, even though China has a reputation as a country that manufactures everything, it is often surprisingly hard to find a factory in China. Here, our experienced China sourcing agents discuss some common reasons why finding a reliable, suitable Chinese factory can be so challenging.
Four Reasons Why You Might Have a Hard Time Finding a Chinese Manufacturer
Language and Cultural Barriers

It is one of the more obvious reasons, but it bears mentioning: There are huge language and cultural barriers that separate western businesses from Chinese manufacturers. While English proficiency is rapidly growing in China, there are still many small and mid-sized factories that have no employees who can speak fluent English. Beyond this, you also have to deal with other, more difficult to define, cultural barriers.

Many Chinese Factories Do Not Market Themselves Well

In the grand scheme of things, China as a global manufacturer power is still a relatively new phenomenon. Many Chinese manufacturing companies are still in their early days. These mid-sized and smaller Chinese firms, which offer manufacturing services that are well-suited for many American companies, do not yet know how to efficiently market themselves to westerners. Indeed, there is no comprehensive 'database' that you can search on Google to find the right Chinese firm. When working with Chinese companies, you still need to have strong connections on the ground.

Your Products are Unusual, Specialized or Customized

It is not equally difficult to find the right Chinese manufacturer for all types of products. This is true for many different reasons. If you are importing products that are made frequently in China, such as t-shirts, you will have many more manufacturing options to choose from than if you are seeking to get a specialized product produced. Notably, many of China's largest manufacturing firms focus solely on mass producing common consumer products (like t-shirts or shoes), meaning that smaller manufacturing firms handle more specialized or unique products. Of course, these smaller firms are inherently difficult to find.

You Do Not Know Whom to Trust

Finally, for those without connections on the ground in China, there is a huge trust issue to manage. Put simply, it is hard to know which Chinese companies are truly reliable and can make quality products for your business. This inherent lack of trust and difficulty in researching firms creates friction in the trade process. This is an area where an experienced China sourcing agent can prove to be extraordinarily valuable.
Get Help From an Experienced Chinese Product Sourcing Agent
If you want to get your products made in China, you need to find the right manufacturer. We can help. At Global Trade Specialists, Inc., we understand the challenges that come with finding a factory China. To learn more about what our team can do for your business, please call us today at (719) 264-5007 or contact us directly throughout our website.