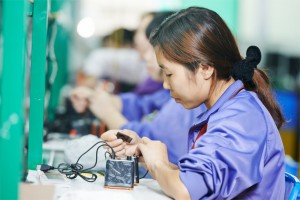 It is no secret that China has become an extremely important trading partner for the United States. Indeed, the International Trade Association (ITA) reports that the U.S. imports nearly twice as much from China as it does from any other country. For American companies, Chinese manufacturers may be the ideal source. These manufacturers can provide services that best meet your company's desire for high quality and reasonable prices. Of course, this raises an important question: How does a Western business go about actually finding the right China-based manufacturer? As most business people know, there are simply so many options available. Here, we have put together a brief guide to help you answer that complicated question.
Understand Your Company's Needs
Not every manufacturing company is qualified to produce every kind of product. It is important that you understand your firm's unique needs so that you can find the Chinese manufacturer that is truly the best fit. This means looking for manufacturers that have a history making products for Western markets that are similar to yours. Unfortunately, there are many manufacturers in China that will agree to make just about any product. They will do so even if they do not have the skills or experience needed to get the job done, and this may lead to products of very poor quality. Your company can avoid this problem.
Work With a Professional China Sourcing Agent
As a China sourcing agent, our company has developed close relationships with our partners in China. By doing so, we have access to thousands of highly qualified manufacturers. Indeed, we have helped Western companies source a wide variety of different products from China. We have helped source everything from consumer products, such as handbags and clothing, to industrial products, such as tools and machine parts. We work with many different types of materials, including plastics, metals, wood and glass. Through our decades of experience, we have the industry knowledge needed to help you find a manufacturer that is right for your business.
Conducting a Factory Search
Before making a final decision on a Chinese manufacturer, we will need a print or a sample of the product that you want to source from the country. This will allow our partners in China to get to work on the ground, finding the best available manufacturer. During this part of the process, we will help you deal with all of the important issues involved with getting your product made and distributed, including:
Determining the appropriate order quantity;
Assessing and negotiating prices for production;
Setting payment terms;
Developing a timeline for production and distribution; and
Helping you handle any legal compliance issues.
Contact Our Team Today
At Global Trade Specialists, Inc., we have the skills and experience necessary to help your company get products manufactured in China. Are you ready to get your products made in China? Please get in touch with our team today by calling us at (719) 264-5007 or requesting a quote by filling out or short online contact form. We will take care of your outsourcing needs.