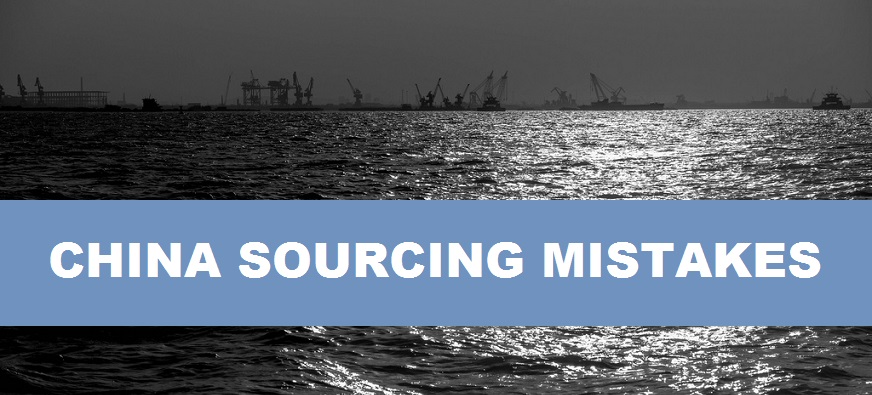 While some people condemn inexpensive Chinese labor as a reason for economic decline in the United States, smart American entrepreneurs have learned to work with Chinese manufacturers in order to maximize their profits. The Chinese economy presents incredible and highly lucrative business opportunities for entrepreneurs in the United States and other foreign markets. While there are some risks to sourcing goods from China, you can manage and reduce these risks with a smart and methodical approach to sourcing from China.
Global Trade Specialists is a reliable China sourcing agent. This post will discuss some of the most common mistakes companies make when sourcing from China. If you are looking to source products from China, we can help you avoid these costly pitfalls.
1. Failing to define a sourcing strategy.
When sourcing goods from China, you must have a well-defined sourcing strategy or "roadmap." This includes conducting the proper due diligence about who you are dealing with, including intermediaries and manufacturers. You need to know what types of products you need, how much of those products you will need, how much you can afford to spend on those products, and by what date you need the products. You should also have a plan in place for quality control.
An experienced China sourcing agent can help you put together a strategy for sourcing goods in China.
2. Failing to define quality standards for suppliers.
Before you search for suppliers, you must have a general idea of the quality standards your company expects a manufacturer or supplier to meet. The better you define these standards, the easier it will be to determine whether your sourcing efforts have been successful.
Once you have identified and defined your expectations of suppliers, you should only seriously consider those suppliers able to meet your needs. An experienced China sourcing agent will have existing relationships with suppliers, and can help you determine whether certain suppliers are right for your company.
3. Treating international vendors like domestic vendors.
Many forget that sourcing from China isn't like buying from a local supplier. You must plan ahead and take into mind production times and the time it takes to make your shipment by sea, which can take another 4-5 weeks, depending on your location.
4. Not getting things in writing.
All negotiations between you and your supplier should be in writing. Your contract should include important information such as the parties involved, definitions of product quality, delivery expectations, and payment terms. It's especially important to get all of the product specifications in writing up front, including dimensions, tolerances, material requirements, and packaging.
An experienced China sourcing agent will be able to help you with all of this. Many sourcing agents have relationships with lawyers who can review your contract and help enforce it in the event of a breach.
5. Language barriers.
It is very important to have someone on your China sourcing team who speaks Mandarin Chinese. In cross-border transactions, you cannot depend on shoddy translation. Language barriers often result in failed business deals!
Find someone you can trust to communicate with suppliers on your behalf in Mandarin Chinese, preferably a native speaker. A China sourcing agent likely has relationships with translators who can help you overcome hazardous language barriers.
Download the Quick Reference Guide!
If you are working on sourcing your product from China, you may find it helpful to have a convenient way to reference the mistakes that you should avoid. For that reason we have created a quick reference guide!