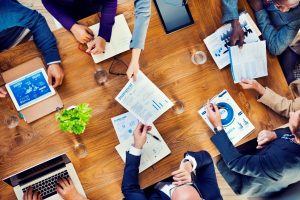 On Wednesday, Chinese and U.S. negotiators sat down for a two day discussion to hopefully come to an agreement on the burgeoning trade war. Most trade experts don't expect much in the way of any serious breakthroughs. There is hope that the 200 billion tariff increase on Chinese imports will be postponed.
Vice Premier Liu He leads the Chinese delegation which consists of senior officials of economic sectors from the Chinese government. They will speaking with the U.S. team led by Trade Representative Robert Lighthizer with Treasury Secretary Steven Mnuchin.
The recent criminal charges brought up against the Chinese tech giant, Huawei, complicates the situation. The Justice Department charged the company with industrial espionage, sanctions violations, and fraud.
Some believe the charges may not affect the situation by much.
In a quote to the Associated Press, David Dollar, a former U.S. Treasury official had this to say about the situation, "The Chinese will keep talking. They won't be happy with the Justice Department's action, but I think they would like to keep it separate from the trade talks."
China also is looking to resolve the situation after going through a slowing economy.
The 90 day tariff truce will end March 1st. If the two sides don't come to an agreement, the tariff increase will be implemented then.
"China's representatives and I are trying to do a complete deal, leaving NOTHING unresolved on the table. All of the many problems are being discussed and will be hopefully resolved. Tariffs on China increase to 25% on March 1st, so all working hard to complete by that date!" Trump tweeted.
The talks are expected to conclude on Thursday evening.
Image Copyright: rawpixel