Getting Tires Sourced from China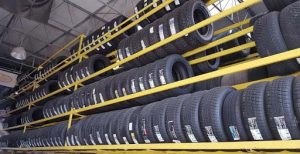 If you are looking to source tires for your business, we'd be happy to assist you. We have a wide selection of tires meeting many different needs and specifications. Tires for cars, trucks, tractors, motorcycles and even forklifts.
Tire specifications are important to match for each vehicle, below we've broken down tire specifications to help find the right tire for your needs.
Let us know as much of the following tire information as you can provide and we can help find the right tire to source for your needs.
---
Tire Type

There are many different tire types available, including Mud-Terrain, All-Terrain, Highway, Track and Competition, Summer, Touring, and Performance tires. The type of vehicle you are driving will have a difference in the type of tire and specifications needed.

Let us know if you are looking for tires for trucks, tractors, cars, motorcycles, forklifts, or any other vehicle.

Tire Width

The tire width is the width of the tire that is measured in sidewall to sidewall.

Aspect Ratio

Aspect ratio is the ratio height of a tire's cross-section to the width of the cross section.

Wheel Diameter

The wheel diameter is the size of a wheel measured from one end of the wheel to the other.

Load Index

Load Index is the maximum weight a tire can hold when properly inflated.

Speed Rating

The Speed Rating is the maximum speed capability of a tire. Generally, the speed rating should match the top speed of the vehicle. Global Trade Specialists does NOT recommend exceeding legally posted speeds.
---
Using Tire Specifications to Source from China.
The more you can tell us about the type of wheel you are looking for, the better we'll be able to source tires that fit your requirements.
Feel free to contact us to see if we can help you.