In this issue:
* Visit Us at IMTS 2014
* If You Need Inventory by Christmas…
* Pictures of the First Global Currency?
* The Exchange Rate  
Visit Us at IMTS 2014
By Mike Genung
The International Manufacturing Technology Show is held in Chicago at McCormack Place once every other year. The show focuses on the metalworking industry and is one of the largest of its kind in the world, with around 100,000 attendees expected. CNC Machinery, gages, cutting tools, and much more will be on display.
We source machined parts, castings, forgings, sheet metal, and other metal parts (in addition to other products made from plastic, wood, or textiles) for our customers, and have a booth at IMTS. If you're going to attend, please visit us at our booth N-6785.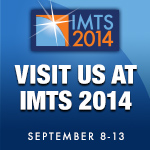 More information on the IMTS show is available at www.imts.com.
The show runs from September 8 – 13.
If You Need Inventory by Christmas…
… the latest an order would need to be placed in order to receive it by November, is this week.
An order placed today that needs 45 days for production time would be ready to ship around the first week of October. However, Chinese companies are closed the first week of October for their fall holiday, which means the shipment wouldn't go out until the second week of that month. Depending on your location, you would receive the shipment some time the second or third week of November; maybe a little later.
Many years we're contacted by someone in late September or October who needs inventory for the Christmas season; by then it's too late (unless they want to pay thousands of dollars for an air shipment.)
New Global Currency?
I stumbled onto an article that showed when, in 2009, Russia proposed a new world currency in 2009 at the G-8 meeting. I'd been reading about natinos countries calling for a new global currency to replace the dollar for years, but didn't know that Russia had actually came up with a design for one. Here it is: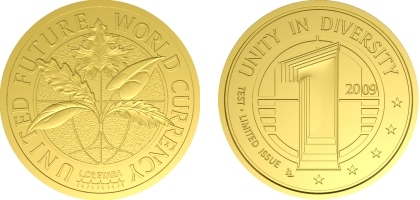 Ever since the mess in the Ukraine has blown up and we've been slapping Russia's hand with baby sanctions, there have been rumors that Russia is trying to orchestrate agreements with other nations that will remove the US dollar from more international transactions.
Forbes recently reported that the US dollar's share of global reserves has shrunk from 72% to 61% since 2001, and that the conflict with Russia could be an "accelerator towards a more multi-currency world." Forbes also said they thought that such a transformation might take 25 years.
It was weird to see the pictures of Russia's proposed global currency; I can't imagine going to the grocery store and paying in a worldwide currency like this… it would feel like we'd lost our national identity.
The Exchange Rate
The Yuan has been strengthening against the Dollar recently.
Yuan to the dollar, as of today: 6.14 to 1
Rate when the Yuan was depegged from the dollar on June 19, 2010:  6.82 to 1
Change: .68 (9.9%)
Want a Quote?
There's no charge for us to quote your project. We need the following to get started:
* Engineer's drawings with all dimensions, tolerances, and material requirements, and/or a sample to send to China. Sometimes pictures with all major specifications will work, if it's a simple product. We can refer you to a company that can do engineering and prototyping if you need these services.
* Purchase quantities. Our suggested minimum purchase value is $10,000.00. The actual minimum will depend on the factory.
* The major city you are nearest to, so we can include the freight with the prices.
* Details on how you want your product packaged, i.e. individually or in bulk, plain cardboard box or with color labels, blister pack, etc.
Quick Links:
Global Trade Home Page
Importing from China
Products We Source
Read testimonials from some of our customers.
New Product Development
Newsletter archives
FAQs
Email us for a free quote.
Previous Newsletters:
July 2014: The Importance of a Good Customs Broker
June 2014: The Chinese Disappearing Act
May 2014: The Chinese People
April 2014: Video and Images from Last Month's China Trip
March 2014: China's Debt
February 2014: Reference Points
January 2014: If You Don't Know Who You're Dealing With…
December 2013: Images from Last Month's Trip to China
November: Time to Plan Ahead for the Chinese New Year
October: China and the U.S. are Shut Down
All material copyright 2014 Global Trade Specialists, Inc.
This newsletter may be reprinted as long as the copyrights and a link to the Global Trade home page (www.mgtrading.com) are shown at the end of the article.