In this issue:
* We are now sourcing from Taiwan
* The Next 45 Days
* Overheard in China
* New Smartphone Cases
* The Exchange Rate
* Want a Quote? 
We Are Now Sourcing from Taiwan
By Mike Genung
In addition to sourcing product from China, which we have been doing since 1991, we are now sourcing from manufacturing companies in Taiwan. Although Taiwan is officially called "a republic of China," it is so in name only. Taiwan has been independently run since the former government of China fled there when the communists took over the mainland in 1949.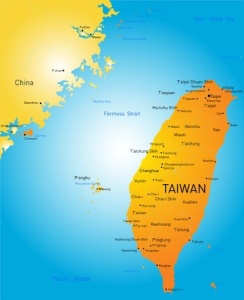 Taiwan's population of 23 million is dwarfed by China's 1.3 billion, as is Taiwan's 977 billion dollar GDP as compared to China's more than 9 trillion dollar economy. What sourcing from Taiwan gives you is an upgraded version of China; factories, with a higher level of expertise or equipment than might not be found in China.
We've found that Taiwan factories prices are often 30-50% higher than China's; for most customers sourcing from China will still be the answer. But for certain niche products that might require a level of technical expertise or resources that are not available in China, the Taiwanese are able to compete with and even occasionally undercut the Chinese prices.
Email me if you'd like to discuss getting a quote for your parts or product from Taiwan.
The Next 45 Days
We should look at what's going on in China manufacturing for the next six weeks so you can anticipate production times and plan accordingly.
This year, Chinese companies will start shutting down for the Chinese New Year holiday the early part of February. The Chinese New Year is the king of all holidays in Asia, with businesses of every kind closing for two weeks, on average. By "every kind" I mean shipping companies like Fedex and UPS, manufacturing companies, raw material suppliers, everything. Shipments don't go out, and anything that's sent to China will probably end up sitting in a warehouse until the holiday is over.
During the Chinese New Year, hundreds of millions of workers migrate from the east coast, where China's industrial base is located, to the inland provinces to visit family. There are celebrations, marriages, and family get-togethers galore. Fireworks too. Homes and restaurants will be decorated in red, the color the Chinese associate with good luck.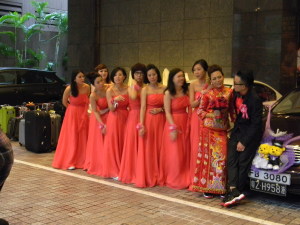 Read the rest of this article on our blog here

Overheard in China
"Why do I have to go to school? The income from my parents' real estate holdings will last me three lifetimes." 
A middle school student in China, who sparked a debate of China's growing wealth.
I only target corrupt officials, as I have no qualms about stealing from them."
Tang Fuiyan, known as the "Queen of Thieves." She has distributed images on the internet of government offices she's robbed, and has garnered large public support in China.
Source: News China
New – Hardwood Smartphone Cases
We're now offering laser engraved hardwood cell phone cases: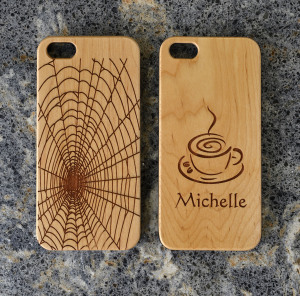 The cases are available in four hardwoods: Maple, Bamboo, Walnut, and Rosewood, for the iphone 4, 5, 5C, 6, and 6 plus, and the Samsung Galaxy S4 and S5. We laser engrave the cases here in Colorado Springs.
You can get the phone cases with the following laser engraved:
* Your name with a design element.
* One of our stock images. See https://www.mgtrading.com/iphone/library/ for our complete library of stock images.
* Your corporate logo. The cases make a great promotional tool for your business.
* A family or other picture.
The quality of the hardwood is exceptional (it's genuine hardwood, not a veneer) and the laser engraving, done in the U.S., is sharp.  We can custom laser one case for you, or thousands; price breaks are available for volume purchases. Prices start at $25.00 for one case, depending on the model and what you want lasered on it.
Please respond to this email if you'd like a quote or more information.
The Exchange Rate
Yuan to the dollar, as of today: 6.19 to 1
Rate when the Yuan was depegged from the dollar on June 19, 2010:  6.82 to 1
Change: .63 (9.2%)
Want a Quote to Source Product from China or Taiwan?
There's no charge for us to quote your project. We need the following to get started:
* Engineer's drawings with all dimensions, tolerances, and material requirements, and/or a sample to send. Sometimes pictures with all major specifications will work, if it's a simple product. We can refer you to a company that can do engineering and prototyping if you need these services.
* Purchase quantities. Our suggested minimum purchase value is $10,000.00. The actual minimum will depend on the factory.
* The major city you are nearest to, so we can include the freight with the prices.
* Details on how you want your product packaged, i.e. individually or in bulk, plain cardboard box or with color labels, blister pack, etc.
Quick Links:
Global Trade Home Page
Importing from China
Products We Source
Read testimonials from some of our customers.
New Product Development
Newsletter archives
FAQs
Email us for a free quote.
Previous Newsletters:
December 2014: The Chinese New Year Holiday
October 2014: Pictures and Comments from IMTS
August 2014: Visit Us at IMTS 2014
July 2014: The Importance of a Good Customs Broker
June 2014: The Chinese Disappearing Act
May 2014: The Chinese People
April 2014: Video and Images from Last Month's China Trip
March 2014: China's Debt
All material copyright 2015 Global Trade Specialists, Inc.
This newsletter may be reprinted as long as the copyrights and a link to the Global Trade home page (www.mgtrading.com) are shown at the end of the article.