In this issue:
* Are They Crazy?
*Amazon Container Lines
*The Two Child Policy Goes Live
*The Exchange Rate

Are They Crazy?
By Mike Genung
When I travel to different countries, I like to observe how they live life to see what I can learn. When I first started travelling to China in 1986, I'd describe their overall work ethic as horrible. The problem was not in their culture (the Chinese are natural born traders), but in their government.  In the 80s, China's government owned every company. Everyone got the same pay, whether they were skilled labor, an entry level worker, or management. They also wore the same clothes, whether male or female.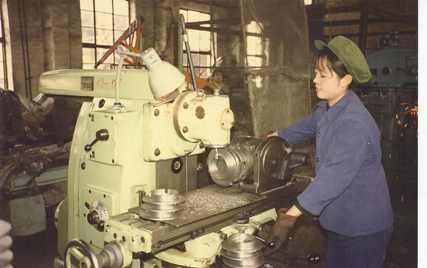 A female factory worker in 1986.
In those conditions, there was little motivation to work. I remember visiting a factory in Chengdu and watching five workers standing around, doing nothing, while they watched a co-worker perform his task. In those days, everything happened at a snail's pace. Delivery times were often late, as was communication; it could take a week to a month to get a reply from a factory. I couldn't believe their government didn't see what a stupid system it was and how it was keeping them back from growing as a nation.
They started figuring it out… the government cracked the door and started allowing privately owned companies on a limited basis, then opened it wide. Their economy took off like a bottle rocket on steroids and has been growing since. Once their government got out of the way and allowed their people to prosper and benefit from hard work, they figured out that economic socialism wasn't the way to go.
Fast forward to the U.S. of today. One of our presidential candidates recently made a statement that "government owes the people a living." He's openly described himself as a socialist, but that's not the worse part, which is… that many people are supporting him.
What… the… !@#??  Why would anyone in their right mind want to take on the economic system of China in the 80s where everyone earned the same wage and no one cares about the quality of their work? Don't they understand where that road will take us? Yeah, sign me up for a Mao suit and the same pay as an entry level employee with no skills or experience. Living on three bowls of rice a day, the same as everyone else, sounds like fun.
I know many of you are hard-working entrepreneurs. You get it. Bust your butt, use your brains, and think outside of the box… education doesn't matter as much as a solid work ethic, wise use of resources, common sense, and, the will to make things happen. That's what built the U.S.
Maybe I should run an ad in one of the national newspapers showing some of those pictures of life in China in the 80s. Except that, people don't read newspapers anymore…
Amazon Container Lines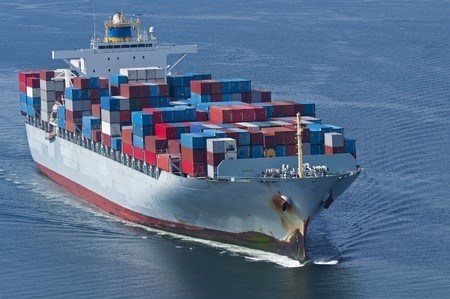 Last month, the retail giant Amazon registered to operate as an ocean based freight forwarder. In addition to handling their own shipments, Amazon will soon be able to offer freight services to other companies.
You know you're big when you have your own shipping company. It would be like one of us owning UPS.
China's Two Child Policy Goes Live
Since the late 1970s, China has had a one child policy where couples were limited to having no more than one child. Couples who had more than one child would see their income hit with fines.
As of last month, the one child policy has come to an end. Chinese couples are now allowed to have two children, which must be a blessing to many.
The Exchange Rate
Yuan to the dollar, as of today: 6.52 to 1
Rate when the Yuan was depegged from the dollar on June 19, 2010:  6.82 to 1
Change: .30 (4.3%)
Quick Links:
Global Trade Home Page
Importing from China
Products We Source
Read testimonials from some of our customers.
Marketing Services
New Product Development
Newsletter archives
FAQs
Email us for a free quote.
Previous Newsletters:
December 2015: Our New Marketing Program
October 2015: Pictures from Last Month's Trip to China
August 2015: Marketing Tips and More
July 2015: Planning for Christmas Inventory
May 2015: Volatility, Opportunity, and What Not to Do
April 2015:  The Worldwide Release of Our New Video
February 2014: Finally, an Agreement at the West Coast Ports
January 2014: We are Now Sourcing from Taiwan
December 2014: New – Hardwood Cell Phone Cases
All material copyright 2016 Global Trade Specialists, Inc.
This newsletter may be reprinted as long as the copyrights and a link to the Global Trade home page (www.mgtrading.com) are shown at the end of the article.