In this issue:
* Our New Marketing Program will Skyrocket Your Sales
* The Chinese New Year Count Down…
* The Exchange Rate
* Want a Quote?
Our New Marketing Program will Skyrocket Your Sales
By Mike Genung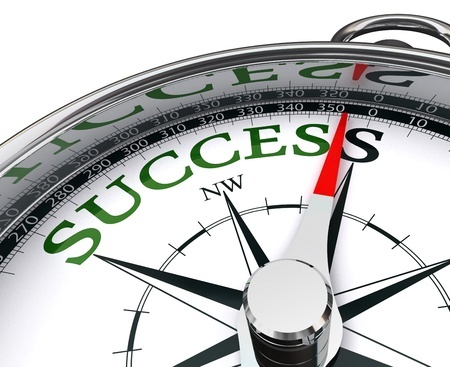 Over the years I've been asked if we could help our customers market and sell their products. I've now partnered with a seasoned business and marketing coach I've known for years to bring you a first class marketing program.
Janna Hoiberg is an award-winning business and marketing coach with over 30 years of experience in managing and operating successful businesses. She is also an author and international speaker. Janna has helped businesses increase sales and profits, improve their processes and systems, and train management.
Janna told me that only 10% of new products make money. Those are slim odds. Over the years there have been instances where we were contacted by a new business startup who was excited about their product. We got their product manufactured in China, and then didn't hear from them for a while. After following up, they told us their product line failed, or sales were too slow to consider continuing.
It only makes sense for us to offer you this service; I've been in business since 1991 and had sales and marketing experience since the 1980s. I get asked questions on sales and marketing and building a business from time to time. However, for me to offer a marketing service I wanted to offer a program that would ratchet up my customer's chances for success; the best way to do this was to partner with someone who helped entrepreneurs grow their businesses for a living.
I've known Janna for five years and can tell you from experience that she's in the top tier of what she does. She's helped many businesses succeed and prosper and she can do it for yours as well.
This isn't just for startups, Janna works with companies at all levels, including those who have been at it for years and have gotten off track.
We offering three different programs, two of which include personalized, one on one coaching with Janna.
Our marketing program will help you to:
Differentiate your product from the competition.
Determine the best target customer group to focus your time and resources on.
Develop a unique marketing message for your product that will resonate with your ideal customer
Determine the best marketing methods.
Price your product line for maximum sales and profitability
Create an effective marketing plan.
See the Marketing Services page at our website for more information on Janna and our marketing program.
I'll leave you with two testimonials from people who've worked with Janna:
After working with Janna for the past 20 months, we have tripled our revenue, doubled our company size, with plans to grow another 80% next year. Greg S, President
After 14 years of being in business, we were out of ideas and energy. It wasn't fun anymore. Since working with Janna, we have transformed our business. We feel empowered. We see successes every day. We have fun. She motivates, teaches, inspires, and encourages… she pushes us, makes us accountable, and leads us; all with the acumen of a seasoned business professional. Our business has been transformed… a little bit in every way. It's the tip of the iceberg for us, and we plan to have Janna at our side to celebrate in all the future successes yet to come. Janna is enthusiastic and passionate about what she does; it's great just being around her. Lisa C, CEO
The Chinese New Year Countdown…
Officially, Chinese businesses will be closed the first two weeks of February for the Chinese New Year. Unofficially, this is what will really happen:
* The last week of January, millions of workers will leave their employers early to begin what will be a migration of several hundred million people from the East Coast to the center of the country. Businesses will see their production capacity severely cut.
* Businesses close early February. Some take 10 days off, others take as long as a month off. Everything shuts down, including shipping companies. Any shipments made to China will sit in a warehouse until they return. Outgoing air or sea shipments that didn't make it out before the holiday will be stored in a warehouse too.
* Around the second or third week of February, slowly, they start coming back. Many workers don't return until the end of month, some won't return at all. This means factories won't be back to full production capacity until early March, some later.
* By then, they will have a backlog of orders that have been building up while they were away, in addition to those that were placed before the CNY began that didn't ship. It will take them an additional month just to get caught up.
If you have an order you need to receive in the early spring, it must be placed now.  The deadline was really November 15, but in a few rare cases where no tooling or product changes need to be made there's still a slim window with some factories. Otherwise you will be looking at May or June before you receive the shipment. Some factories are already saying they can't ship new orders until after the holiday as their production schedules are packed.

The Exchange Rate
Yuan to the dollar, as of today: 6.43 to 1
Rate when the Yuan was depegged from the dollar on June 19, 2010:  6.82 to 1
Change: .39 (6%)

Want a Quote to Source Product from China or Taiwan?
There's no charge for us to quote your project. We need the following to get started:
* Engineer's drawings with all dimensions, tolerances, and material requirements, and/or a sample to send. Sometimes pictures with all major specifications will work, if it's a simple product. We can refer you to a company that can do engineering and prototyping if you need these services. * Purchase quantities. Our suggested minimum purchase value is $10,000.00. The actual minimum will depend on the factory. * The major city you are nearest to, so we can include the freight with the prices. * Details on how you want your product packaged, i.e. individually or in bulk, plain cardboard box or with color labels, blister pack, etc.
Quick Links:
Products We Source Read testimonials from some of our customers.
FAQs Email us for a free quote.
Previous Newsletters:
October 2015: Pictures from Last Month's Trip to China
August 2015: Marketing Tips and More
July 2015: Planning for Christmas Inventory
May 2015: Volatility, Opportunity, and What Not to Do
April 2015:  The Worldwide Release of Our New Video
February 2014: Finally, an Agreement at the West Coast Ports
January 2014: We are Now Sourcing from Taiwan
December 2014: New – Hardwood Cell Phone Cases
October 2014: Pictures and Comments from IMTS
August 2014: Visit Us at IMTS 2014
July 2014: The Importance of a Good Customs Broker