In this issue:
* A Few Tips on Marketing
* The October Holiday
* The Top 10 U.S. Ports
* China Pics
* The Exchange Rate
* Want a Quote?
A Few Tips on Marketing
By Mike Genung
 We hear from many companies who are just getting started and/or launching a new product line, and often get questions about marketing.  Here are a few tips to consider:
What is it that sets your product or service apart? Can you communicate it clearly to your customers? What's the "wow" in your product or service that gets people's attention? Recommended reading: Purple Cow by Seth Godin.
Market research is not trying to sell an item you're in love with; it's asking as many people as possible for their impressions on your products features, appearance, packaging, and price. There are a number of different ways to do this; social media ad campaigns, email campaigns, trade shows, calling customers, and/or visiting them.
I like trade shows that are geared to the specific industry you're in, as it gives you an opportunity to speak to as many people in your target industry as possible and get instant feedback.
There are also many great networking opportunities and the chance to learn what's happening in your target market. Here's a website that lists trade shows all over the world: www.10times.com
Your prospective customers want to know about you; many will google your name or company name. Set up a LinkedIn page with plenty of details, and accumulate connections and recommendations. While this won't get you much in the way of sales, it will help show people that you're a real person and not someone hiding in the weeds. If you have a website, know that the About Us page is often one of the first pages some turn to. Don't put several bland paragraphs about how great your product is; use your About Us page to show the world who you are and your story; how you came up with your product and your passion behind it. Have a picture of you and/or your team.
Don't expect a grand slam home run the first time you go to bat. Some new entrepreneurs have visions of making their first big sale to Costco or Walmart. Most startups aren't ready for an order to a major league company that size. It's important that you get some experience under your belt selling your product to the small guys first; you'll learn more about what people like and don't like, and how to fine tune your pitch. You should also know that Costco and Walmart are going to pulverize you when it comes to price, which means your margins might not be what you expected. You also need the financial means, inventory, and warehouse space necessary to sell to the Big Guys. Some companies have extended payment terms, while others write terms into their PO that if they don't sell your product they can return it. A Costco or Walmart will also sell your product below your retail price, which might scare off other prospective customers.
Research and profile your target customer and how you will sell to them. Write out a profile of your ideal customer; include their gender, occupation, age, how much they would spend, where they're located, how they would pay, the problem your product or service would solve, and how you will communicate with them.
Is marketing direct to the end user the right move, or would you be better off going through distributors or wholesalers? How can you make the most money? What kind of financial investment will you need to make in marketing and sales to get your product line launched?
For more reading on profiling your ideal customer, see this article.
The October Holiday
Chinese manufacturing companies are closed October 1-7 for their National Day Holiday, which is basically their July 4 holiday where they celebrate the founding of the People's Republic of China. Everything shuts down over there that week, even the shipping companies. Please keep this in mind when planning your shipment schedules.
The Top 10 U.S. Ports
by TEU (20 Foot Container Units of Measurement) in annual volume are:
Los Angeles – 4.27 million
2. Long Beach – 3.54 million
3. New York – 2.97 million
4. Savannah, GA – 1.35 million
5. Norfolk, VA – 981,000
6. Tacoma, WA – 822,000
7. Oakland, CA – 821,000
8. Houston, TX – 769,000
9. Charleston, SC – 748,000
10. Seattle, WA – 459,000
China Pics
 Here's one from a trip in 1993 where our taxi blew up… note the large stream underneath: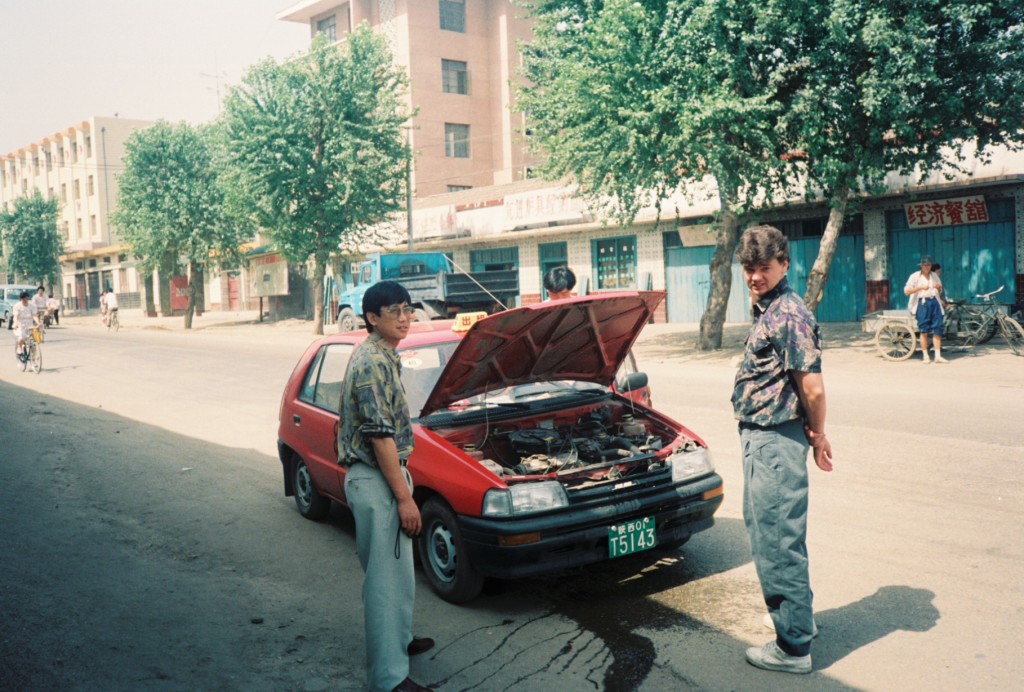 And a couple more of the Terra Cotta Warriors in Xian. The Terra Cotta Warriors were discovered in 1974 by farmers who were digging a water well; the statues are estimated to have been made around 210 BC. It's an impressive site; estimates are than approximately 6000 figures were built at one time, not including horses and other units.
They didn't allow cameras so we had to take pictures in a covert operation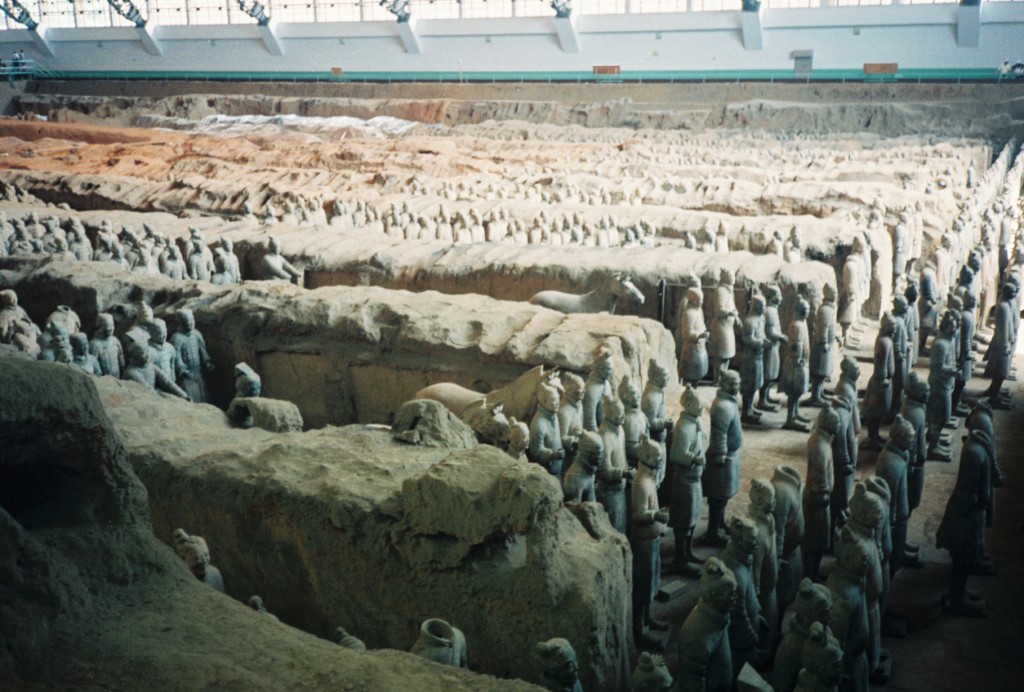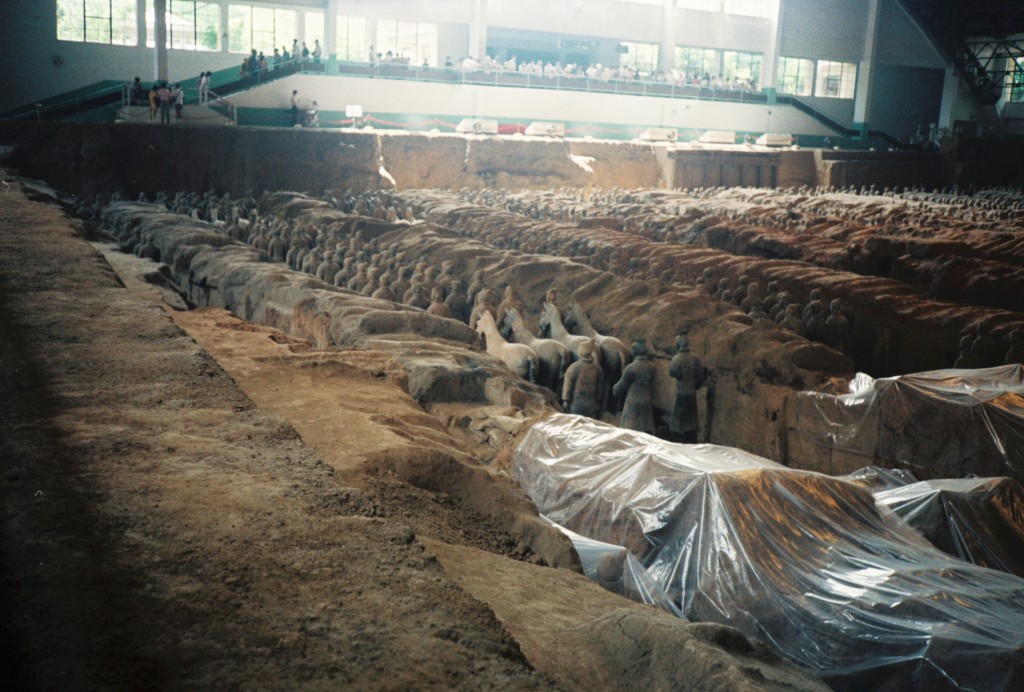 The Exchange Rate
Yuan to the dollar, as of today: 6.39 to 1
Rate when the Yuan was depegged from the dollar on June 19, 2010:  6.82 to 1
Change: .43 (6.2%)
Want a Quote to Source Product from China or Taiwan?
There's no charge for us to quote your project. We need the following to get started:
* Engineer's drawings with all dimensions, tolerances, and material requirements, and/or a sample to send. Sometimes pictures with all major specifications will work, if it's a simple product. We can refer you to a company that can do engineering and prototyping if you need these services. * Purchase quantities. Our suggested minimum purchase value is $10,000.00. The actual minimum will depend on the factory. * The major city you are nearest to, so we can include the freight with the prices. * Details on how you want your product packaged, i.e. individually or in bulk, plain cardboard box or with color labels, blister pack, etc.
Quick Links:
Products We Source Read testimonials from some of our customers.
FAQs Email us for a free quote.
Previous Newsletters:
July 2015: Planning for Christmas Inventory
May 2015: Volatility, Opportunity, and What Not to Do
April 2015:  The Worldwide Release of Our New Video
February 2014: Finally, an Agreement at the West Coast Ports
January 2014: We are Now Sourcing from Taiwan
December 2014: New – Hardwood Cell Phone Cases
October 2014: Pictures and Comments from IMTS
August 2014: Visit Us at IMTS 2014
July 2014: The Importance of a Good Customs Broker
All material copyright 2015 Global Trade Specialists, Inc. This newsletter may be reprinted as long as the copyrights and a link to the Global Trade home page (www.mgtrading.com) are shown at the end of the article.